Emily Blunt responds to being fan-cast as Captain Marvel. Guillermo del Toro explains how Pacific Rim 2 will have more science in it. Learn about the supporting cast of Orphan Black season three. Plus tons of details about Reverse Flash. Spoilers now!
Top image: Star Wars Rebels
Captain Marvel
Emily Blunt was very nearly Black Widow, and now she's reacted to the fan casting of her as Captain Marvel. Asked if it appeals to her, Blunt said:
I think, it's always for me, it's always about—and now, more so—what am I putting out there? What would be interesting for me and what would be interesting for people to see. So, if it's an awesome part, it doesn't matter if it's a Marvel movie or a tiny movie, I'd be up for it.

You'd be a hero for every 10-year-old girl out there right now.

Really? Then that's huge.

There's no Marvel female superhero who has her own movie yet.

That's huge. How awesome. I love this. No one has actually called me about it, so, we'll hold our breath.
[ Screen Crush]
---
Pacific Rim 2
Guillermo del Toro said that the second film will take place in a new Kaiju-free world:
It's a few years after the first one. It's not an immediate follow-up. It is the world having been freed of Kaiju, what happens to the world after – what happens to the Jaeger technology once the Kaiju are not a threat. It's quite a jump.
G/O Media may get a commission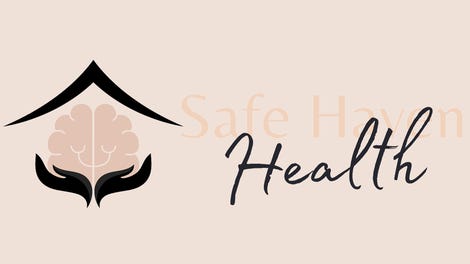 Addiction counseling
Safe Haven Health
He also described which characters we can expect to see back:
Yes [there will be more science]. It's quite a different movie from the first one in that, but I think that two of our main characters like in the first one are Burn [Gorman] and Charlie [Day]. They are really, really – I mean, honestly, they are probably the guys I have the most fun writing along with Hannibal Chau so just from a purely selfish drive, I like writing them. I love writing for Charlie and Burn. I mean, [Burn's] in Crimson Peak for that reason, because I love working with him. You're gonna get a lot of that, but the Kaijus are very different and you're gonna see a very different type of the robots I think. It's gonna be quite a different adventure.
[ Collider]
---
Monster Republic
Miles Chapman ( Escape Plan) will write the film adaptation of Ben Horton's Monster Republic. [Screen Daily]
---
Exodus: Gods And Kings
Here's a featurette on Ramses. [ Coming Soon]
---
Star Wars
Slashfilm is reporting that Disney has plans to keep Star Wars Rebels running for "three or four" seasons, before ending it in favor of a new animated show, set during the same time as the new trilogy. Assuming that Rebels does have three or four seasons, it'll likely end in 2017 or 2018, which means that Episode VIII will probably be out well before the new series starts. Of course, this is just a rumor as no one will officially confirm these plans. [Slashfilm]
---
Agents of SHIELD
Brett Dalton says that it doesn't matter if Ward's brother's confession was true or not, what matters is that Ward needed to hear it. As for what's next for Ward, Dalton says:
It's really about the future for Ward and what happens next, not what has already happened. I think that returning to the well was so that he can bury the past once and for all. I got rid of the beard, got rid of everything else in episode 7, and the next time you see him in episode 8 after burying the past, he's all dressed in black. I certainly tried to play this — and I hope that people noticed it as well — but he seems like a new man.

There's, I think, a type of clarity after confronting that period in his life and moving beyond it. Whitehall's all about talking about second chances.
[ Zap2It]
Kathryn Leigh Scott ( Dark Shadows) will be appearing in the show in 2015, two months before the premiere of Age of Ultron. Scott said:
The show is so secretive that I was never given a script, only my dialogue! I am going to respect their desire to keep the story a surprise ... besides, I can't provide a synopsis because I have no idea what the story is. My episode will air mid-season and I will supply more information as I get it.
The speculation is that the timing means that Scott's part will tie the show into the events of Age of Ultron in some way. [The Collinsport Historical Society]
---
The Flash
Grant Gustin says that, even once the Flash does meet Reverse Flash, we won't learn who the man in yellow is:
Barry will actually get to come face to face with him, not just running with him, but standing face to face with him, looking at him. He's vibrating, so he doesn't know who he is. We don't see his face. No characters see his face and the audience doesn't necessarily see his face either, but Barry gets to hear him say that he killed his mom.
Rick Cosnett, who plays Eddie Thawne (whose name is a clear reference to the comics' Reverse Flash), says that the show always wants people to be surprised. Gustin added that even he was shocked at "one of the turning points with that storyline" and was only able to say "Holy crap" when he found out.
Finally, exec producer Andrew Kreisberg described a bit about the epic planned for episode 9:
Suffice it to say, confirming the horrible truth that this villain did, in fact, kill his mother will cause Barry to lose "his mind a little bit," Gustin says. "Following that, we have a huge fight that we shot in the football stadium in Vancouver. That was huge."

But Barry won't be alone in this fight. "Episode 9 is really cool because it's everybody coming together to help," Kreisberg says. "Cisco [Carlos Valdes] and Wells [Tom Cavanagh] devise a trap to bait the Reverse Flash and they enlist the help of Tina McGee, played by Amanda Pays from the original Flash show. It becomes an interesting new combination of characters."

"It's fun when you finally see our team confronting the Reverse Flash and seeing everybody's reactions, because he is the devil, in a way, to the show," Kreisberg continues. "When you finally see everybody confront him, it's really scary. It's certainly the scariest thing we've done on the show. Our tone note to Tom, Jesse and Grant was to pretend you were in the room with the alien from Alien. You should all be that scared."
Robbie Amell talks about his first return appearance as Firestorm and says he looks "ridiculous":
I look ridiculous when you see me next. Most people probably won't even recognize me for at least a couple seconds when you first see my character return...You don't know if I'm good or bad when I first show up, and you will find out that there's something going on mentally.
See the video of the interview at the link. [Access Hollywood]
---
Orphan Black
We now know more about some new characters joining the cast next season. Justin Chatwin will recur as Jason Kellerman, "a ruggedly handsome and savvy drug dealer who is also a charismatic businessman." And James Frain will guest-star as Ferdinand, "a well-educated 'cleaner,' who is both charming and intimidating." He's also high up in a "secret political faction" with questionable ethics.
We'll also see Earl Pastko as Bulldog, Ferdinand's "silent yet imposing bodyguard who carries out his dirty work"; Ksenia Solo will be a holistic healer and new friend for Cosima; and Kyra Harper will be Dr. Coady, a "ruthless advisor to the military." [Entertainment Weekly]
---
The Walking Dead
Sonequa Martin-Greene talked about the possibility of Tyreese and Sasha continuing to mend the rift between them:
You're right about the wedge that started to form between them because Sasha and Tyreese have always been different in terms of how they see this world and how they choose to operate in this world. That's for sure. But it has definitely been exacerbated by the recent past and what's happened. Not just with Sasha and Bob, but with the girls at the end of season 4. So it's pushed him closer to his view of humanity, and then losing Bob has pushed Sasha closer to hers, so as a result of that there's this new distance between them. And it's interesting because even with that they were able to still come together and have that brotherly-sisterly connection. She drew comfort and peace from him like only your sibling can give you. And so it's great that even though there was this disparity between them and even though this distance has been growing a bit, they there were still able to come back together, and it's really a testament to how close they are. So it's going to continue to be interesting to see how it plays out, and see if this wedge continues to grow or if it gets smaller as a result of that moment. We'll see.
She also had this to say about Sunday's midseason finale:
Gut–wrenching. I think its just going to take you through everything. And not to be cliché and say something really simple, but it is going to take you through everything — fear, suspense, you're going to laugh, you're going to be really sad. It's the whole gamut, the next episode. It really is. You can expect to experience everything.
---
Sleepy Hollow
Showrunner Mark Goffman said that things will change "dramatically" in the midseason finale. As for more specifics on what's coming up for the rest of the season:
We have a plan we put together, a really fun season arc, and when we get to next Monday, things are going to be thrown into flux in a way that I think is really exciting—leading to a whole new trajectory for the back half of the season.

I know Katrina's been kind of a sticking point for a lot of people this year—what are your future plans for her?

Yeah. What are the future plans for Katrina? Well, that's a big question—that's one that's probably been the most talked about. We like to surprise on this show, and I think we will continue to. There are a couple of episodes coming up where you think one thing is happening, and she'll be featured, and then something completely different will—so nothing is as it seems.

So, fewer damsel in distress stories?

[laughs] That was never our intention. She's an incredibly strong character, and she has, I think, a very storied history, being both a powerful witch and a spy. We have a great episode coming up in which we learn about her history with the Salem witch trials. Not that she was involved, but her lineage was. That'll bring her into a whole new light.
---
Person of Interest
Blair Brown (Fringe) will guest-star in episode 4.14 as Emma, "an elegant and warm former public school teacher." [IGN]
Here's the press release for episode 4.10:
SAMARITAN SHOWS ITS TRUE POWER BY TAKING CONTROL OF NEW YORK FOR 48 HOURS IN AN ATTEMPT TO LURE THE MACHINE OUT OF HIDING, ON "PERSON OF INTEREST," TUESDAY, DEC. 16

"The Cold War" – Samaritan shows its power by erasing crime from the city for a day in an attempt to force The Machine out of hiding, on PERSON OF INTEREST, Tuesday, Dec. 16 (10:01-11:00 PM, ET/PT) on the CBS Television Network.

CHEAT TWEET: Samaritan demands a meeting with The Machine. What happens when 2 gods collide? #PersonOfInterest 12/16 10:01pm http://bit.ly/11W178C

REGULAR CAST:

Jim Caviezel (John Reese)

Michael Emerson (Harold Finch)

Kevin Chapman (Lionel Fusco)

Sarah Shahi (Sameen Shaw)

Amy Acker (Root)

RECURRING CAST:

John Nolan (Greer)

Julian Ovenden (Lambert)

Cara Buono (Martine)

GUEST CAST:

Alexie Gilmore (Rachel Farrow)

Emrhys Cooper (Young Greer)

Michael Siberry (Blackwood)

Roman Blat (Oleg Luski)

Oakes Fegley (Gabriel)

Rafael Poueriet (Swat Team Officer #1)

Veronica Reyes-How (Arguing Girlfriend)

Robert King (Brian)

Daniel Hepner (London Broker)

Andrew Fitzsimons (London Stock Floor Manager)

Trevor Zhou (Chinese Broker)

Daniel Kieth (Isaac)

WRITTEN BY: Amanda Segel

DIRECTED BY: Michael Offer
---
A.D.
Here's a trailer for the new series. [via SpoilerTV]
---
Once Upon a Time
Here's the description for Sunday's "The Fall":
STORYBROOKE RESIDENTS PREPARE FOR THE SPELL OF SHATTERED SIGHT, ON ABC'S "ONCE UPON A TIME"

Elizabeth Mitchell ("Lost") Guest Stars as the Snow Queen

"Fall" – As the Spell of Shattered Sight approaches Storybrooke, Mary Margaret and David rally the residents to prepare for the curse while Belle and the fairies work together on an antidote. Gold, with Hook as his reluctant servant, sets about an exit strategy of his own. Regina and Robin Hood ready themselves for the worst while, with the help of a locator spell, Emma and Elsa search desperately for Anna. In Arendelle, Anna and Kristoff awaken to find that their kingdom is once again in danger, on "Once Upon a Time," SUNDAY, NOVEMBER 30 (8:00-9:00 p.m., ET) on the ABC Television Network.
Go here for photos from "The Fall." [TV Line]
---
The Originals
Go to the link for more photos from the fall finale. [Zap2It]
---
Supernatural
Go here for photos from episode 10.08, "Hibbing 911." [Buddy TV]
---
Haven
Here's a sneak peek at episode 5.12, "Chemistry":
---
Z Nation
Here's a clip from episode 1.12:
---
The Librarians
Here's a new promo. [via SpoilerTV]
Additional reporting by Charlie Jane Anders and Diana Biller