We're finally getting some concrete movement in the confusing cold war between the Chinese and American tech worlds. On Thursday, the Justice Department unsealed charges against a Chinese state-owned company and its Taiwanese subsidiary that allege they stole intellectual property from U.S. chipmaker Micron.
China has been accused of stealing trade secrets from companies in the U.S. for years and all evidence suggests that it's a significant problem. Today's charges claim that Fujian Jinhua Integrated Circuit Co. and Taiwan's United Microelectronics stole proprietary technology from Micron. Three individuals from Taiwan were also named in the indictment which was filed in September. Bloomberg reports:
Jinhua is a state-owned enterprise funded by the Chinese government and established to design and manufacture dynamic random-access memory chips, or DRAM. China didn't possess DRAM technology before the alleged theft, and China had identified the development of the technology as a national economic priority, the U.S. said...

Micron, based in Idaho, is the only U.S.-based company that manufactures DRAM. Prosecutors said Chen Zhengkun, also known as Stephen Chen, the president of a Micron subsidiary in Taiwan, resigned in 2015 and began working at UMC. While there, he arranged an agreement between UMC and Jinhua in which UMC would transfer DRAM technology to Jinhua to mass-produce, and the technology would be jointly shared by the companies.
The individuals who were charged were allegedly recruited from Micron by Chen.
Micron did not immediately respond to our request for comment.
The three companies have been involved in legal disputes for close to a year and a Chinese court escalated the situation when it banned sales of Micron chip products in July. In a statement today, Assistant Attorney General for National Security John C. Demers highlighted the DOJ's civil case seeking an injunction preventing any products that use Micron's trade secrets from being imported into the United States. Demers also praised the Commerce Department's decision to place the two accused companies on a list preventing them from importing products they need to produce chips.
G/O Media may get a commission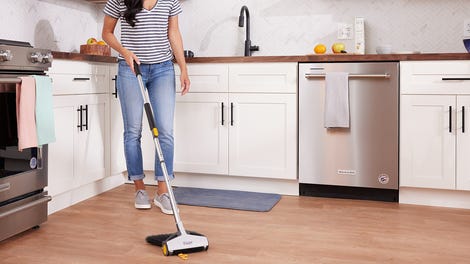 BOGO 50% Off
Flippr - BOGO 50% Off
Over the last year, the subject of China stealing American IP has been muddied by inconsistent policies and reports. We've seen the U.S. government impose a ban on ZTE over security concerns, then turn around and almost immediately lift it. Bloomberg Businessweek dropped a bombshell report earlier this month claiming that Chinese spies had installed tiny chips of their own on microchips from Super Micro. Super Micro, Homeland Security, Apple, and Amazon have all vigorously denied the report's accuracy. The Trump administration has imposed tariffs on China over trade imbalances but also likes to frame them as punishment for IP theft. As soon as the economy starts showing signs of trouble, Trump falsely tries to claim the tariffs don't even exist.
The DOJ is bringing more concrete certainty to the situation and presenting facts to be debated in a court of law. In a statement sent to Gizmodo, Democratic Senator Mark Warner said in part:
The Administration has powerful, targeted tools at its disposal to hold bad actors accountable for theft of U.S. companies' IP and trade secrets, even when the theft takes place abroad. I applaud the Department of Justice for using one of those tools today to hold China accountable, and encourage the Administration to take additional steps to crack down on economic espionage by Chinese businesses and the Chinese government.
Attorney General Jeff Sessions also announced a new China initiative at the DOJ that will increase scrutiny over the country's espionage and hacking efforts in the U.S. "This Initiative will identify priority Chinese trade theft cases, ensure that we have enough resources dedicated to them, and make sure that we bring them to an appropriate conclusion quickly and effectively," Sessions said.