On May 27, 1956, The Ed Sullivan Show aired Peter and Joan Foldes' apocalyptic animation A Short Vision, thereby scarring wee viewers who had no clue they had front-row seats to doomsday.
The blog CONELRAD Adjacent has assembled a detailed history of the broadcast. What's hilarious about Ed's decision to screen the film was the fact that he sprung A Short Vision (above) upon his audience with barely a warning. Indeed, that evening's line-up instead promised acts like the ventriloquist Senor Wences, the "winners of the Harvest Moon dance contest and the Hasleves, acrobats." Here's how Ed introduced Armageddon:
[The] host was less than adamant in his parental caution on the initial broadcast. Here, verbatim, are his introductory remarks before showing what was about to become a very controversial film. Sullivan opens his comments with a timely reference to the first hydrogen bomb to be dropped from an American airplane - a feat that was trumpeted from the front pages of newspapers across the country earlier in the month of May 1956.

"Just last week you read about the H-bomb being dropped. Now two great English writers, two very imaginative writers - I'm gonna tell you if you have youngsters in the living room tell them not to be alarmed at this 'cause it's a fantasy, the whole thing is animated - but two English writers, Joan and Peter Foldes, wrote a thing which they called 'A Short Vision' in which they wondered what might happen to the animal population of the world if an H-bomb were dropped. It's produced by George K. Arthur and I'd like you to see it. It is grim, but I think we can all stand it to realize that in war there is no winner."
After the film concludes, Sullivan is standing on the stage looking knowingly at his deadly silent audience. There is then some nervous laughter as he smiles and says "See" while nodding his head (as if to say, "I told you so") [...] The day after A SHORT VISION was shown on The Ed Sullivan Show to what was reported as a 37.2 in the ratings, the New York World-Telegram and Sun ran on its second page the blaring headline "Shock Wave From A-Bomb Film Rocks Nation's TV Audience." And if the headline wasn't enough, just below it was a gruesome three-panel graphic from the face melting sequence.
G/O Media may get a commission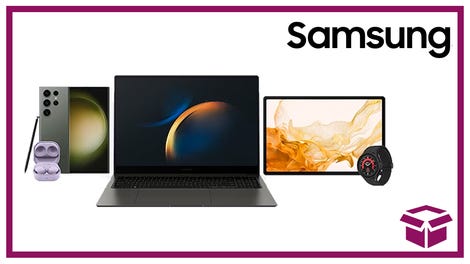 24 hour deals
Discover Samsung - Daily Deal
You can read more about Ed's end-time antics over at CONELRAD Adjacent. Also check out the testimonials of people who were wigged out by A Short Vision.