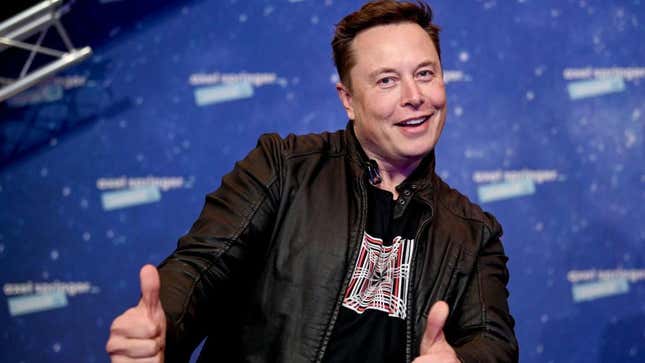 A California judge dismissed a lawsuit filed by a former Twitter shareholder against the company's soon to be ex-CEO Elon Musk on Monday. The lawsuit, claiming Musk attempted to cheat Twitter shareholders, was filed in May of last year and accused Musk of engaging in market manipulation during his acquisition bid to buy out the company for $44 billion.
NPR Is Going Dark on Twitter | Future Tech
Musk had originally claimed he wanted to back out of the offer because there was a surplus of bots on the Twitter platform, and in a letter to the company, his lawyers wrote, "Twitter is in material breach of multiple provisions of that Agreement, appears to have made false and misleading representations upon which Mr. Musk relied when entering into the Merger Agreement, and is likely to suffer a Company Material Adverse Effect."
William Heresniak, who was a shareholder at the time of Musk's acquisition, filed the lawsuit claiming Musk had attempted to back out of the deal because his Tesla stock, which he had used as collateral for a $12.5 billion loan to purchase Twitter, declined in value "by over 37% since the announcement of the buyout." The lawsuit also claimed that Musk had helped friends on the fiduciary board, including Jack Dorsey, putting the shareholder's needs on the back burner.
Musk's team filed a motion to dismiss, calling Heresniak's claims "a disjointed laundry list of – often irrelevant – grievances against Elon Musk." U.S. District Judge Charles Breyer sided with Musk, dismissing the lawsuit and saying Heresniak couldn't prove that he was harmed by Musk's attempt to back out, nor could he prove that Musk assisted board members.
Judge Breyer said that Heresniak's complaint wasn't valid because, at the time of Musk's takeover, he didn't challenge its fairness, only the "wrongs associated with the merger." In the motion, Judge Breyer added, "Though Heresniak alleges that Musk was enriched by acquiring Twitter stock at depressed prices, he does not allege that Heresniak lost money as a result."
Heresniak's attorneys did not immediately respond to Gizmodo's request for comment.
Ahead of his eventual acquisition, Musk bought up Twitter shares, resulting in a 9.2% Twitter stake, but because he did not immediately disclose the information, Heresniak claimed Musk earned millions of dollars while cheating the shareholders. The judge said that Heresniak could not prove he had been harmed by Musk's belated disclosure, which he claimed allowed the CEO to buy additional shares at decreased prices ahead of the buyout.
The judge also said in the motion to dismiss that there was no proof that board members Jack Dorsey and Silver Lake private equity firm managing partner Egon Durban received special treatment from Musk, saying there is no evidence that Musk "knowingly participated" in the breach by working with the fiduciary board.
Musk still faces at least nine other Twitter lawsuits from vendors claiming he has a combined total of $14 million in missed payments. An additional lawsuit was filed last week with several allegations, one of which claimed he "put lives at risk" by installing illegal locks on the bedrooms at headquarters.