The head of 20th Century Fox really doesn't want you calling Ridley Scott's Prometheus an Alien prequel. Tom Cruise joins another sci-fi epic. José Padilha discusses the themes of his Robocop reboot, while Emile Hirsch talks The Darkest Hour.
Spoilers from here on out!
Top image from Prometheus.
The Dark Knight Rises
I know we've been talking about and reading ridiculous synopses for this movie's prologue for what feels like decades, but Warner Bros. has only now actually officially confirmed the thing is even happening. As you might imagine, their press release didn't reveal any official details, but it did feature this general quote from Christopher Nolan:
"Our experience on 'The Dark Knight' shooting and projecting IMAX 15 perf 65mm/70mm film was inspiring. The immersive quality of the image goes beyond any other filmmaking tool available, and in revisiting Gotham, we were determined to shoot even more of the movie in this unique format. Giving the fans an early look at an IMAX sequence is a great way to draw attention to what I believe will be an incredible way to experience our story when it comes out next summer."
I think all that can really be gleaned from that is that the prologue will be something that shows off the IMAX cameras, which might suggest something more action-oriented, I guess. Anyway, check out the link for the official list of North American IMAX theaters where the prologue will play before screenings of Mission: Impossible - Ghost Protocol. [ComingSoon.net]
---
Prometheus
20th Century Fox head Tom Rothman weighed in on the seemingly endless debate about whether this movie is an Alien prequel or not. While he seemed willing to concede that the movie does take place in the same universe as Alien at a point in time before the original movie, he bristled at the use of the word "prequel" - and considering the general track record of prequels, I suppose that's understandable:
"It is not [an 'Alien' prequel]. It's not. Hand on heart. [On it being in the same universe] I suppose if you want to definitionally be that literal, but it does it a great disservice. I will tell you, here's the way to think about it. If you looked at the whole movie, 95 percent of it is entirely unto itself. Ridley said it right: If you're a fan and you look closely, you'll spot strands of DNA."
G/O Media may get a commission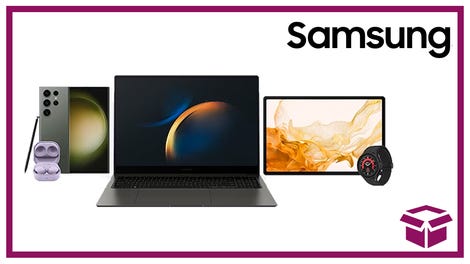 24 hour deals
Discover Samsung - Daily Deal
Here are high-res, text-free versions of the images that recently appeared in Entertainment Weekly. [ComingSoon.net]
---
Ender's Game
With Hugo star Asa Butterfield now confirmed for the title role, Gavin Hood's adaptation of the Orson Scott Card is looking at another in-demand young actor for a key role, with True Grit's Hailee Steinfeld reportedly in talks to play Petra Arkanian, the sole girl in the Salamander Army who quickly becomes Ender's most trusted ally. [Variety]
---
All You Need is Kill
Tom Cruise has reportedly signed on to appear in Bourne Identity director Doug Liman's adaptation of this epic, in which a soldier in a war against aliens relives the last day of his life over and over again, picking up additional training and experience each time through the time loop that might eventually allow him to defeat his extraterrestrial aliens. The movie will most likely shoot in late 2012 after Cruise finishes his other big sci-fi epic, Tron Legacy director Joseph Kosinski's post-apocalyptic Oblivion. [Variety]
---
Robocop Reboot
Director José Padilha reiterates that he sees the movie as about "a man being turned in a product by a corporation", and he offers this possible take on some themes he might explore:
Wars in the future are going to be fought with drones. We won't send a plane with a pilot in, it will be drone. It's getting that way now and ten years from now that's how wars are going to be fought. But what if a drone goes wrong – who is to blame then? Do you blame the drone? And that problem asks if you can you consider a robot guilty of a crime. Or is it the corporation that made the robot that is guilty? How do you fight back against drones when you don't have drones?
He also says he's about to head to Los Angeles to start working on casting, and he has some specific people in mind for key crew positions like director of photography and production designer. [Bleeding Cool]
---
The Darkest Hour
Star Emile Hirsch describes his character Sean, and how he and Max Minghella's Ben fit into this Moscow-set alien invasion movie:
Both Sean and Ben are software designers and we are kind of having it so Shawn is a little bit…He's kind of coasting a little bit. He's not living up to his potential and he's not taking his life that seriously when we first meet him. Not in a particularly destructive way. He just hasn't really found his purpose, you could say.

So the alien invasion really brings out the best in him.
Yeah, and it turns him into the hero that we want to see him be. Where he's maybe a little too easy going in the beginning, those qualities later on end up helping him survive. He can keep his head a little bit easier than some of the other people in the group who get really freaked out under pressure.
[Collider]
---
Sherlock Holmes: A Game of Shadows
Here are a ton more promo photos, including what I believe is our first look at Stephen Fry as Sherlock's even smarter brother Mycroft Holmes, which is perfect casting considering Stephen Fry is basically the entire human race's even smarter brother. [ComingSoon.net]
---
Sin City 2
Robert Rodriguez explains that he and Frank Miller brought in The Departed writer William Monahan primarily to work on the movie's structure, which was apparently trying and failing to replicate the first movie's anthology structure:
"We have a script for 'Sin City 2' and we just needed to round it out a little bit more, brought in Bill to try and solve some things. Like before we had three different stories that we were trying to meld together and he took a pass at it for a couple of weeks and now Frank is doing his pass. We're pretty close. We might have it soon."
---
The Cabin in the Woods
Here's the first poster for Joss Whedon and Drew Goddard's long-delayed horror movie, which was a casualty of MGM's bankruptcy and stars a pre-Thor Chris Hemsworth, not to mention the great Richard Jenkins, The West Wing's Bradley Whitford, and Dollhouse's Fran Kranz. [FirstShowing.net]
---
Doctor Who
The show's brief love affair with the United States may well be over, as Doctor Who is reportedly considering dumping us for another former colony, one that's a bit younger and is brash and exciting in all the ways we used to be, with huge tracts of wide open desolation that put even Utah to shame. Yes, the show is reportedly considering filming a season seven story in...Australia. The plan supposedly would be "to film multiple episodes in Australia in mid-2012", with multiple episodes meaning a two-part story and maybe a couple brief shots for other episodes, much like how the United States was used last series. Unless of course the show is willing to make a long-term commitment to Australia that it was never willing to make for us. Ah well, could be worse. At least it's not Canada, you know?
And no, I don't see how anything I just wrote could possibly get me into trouble. In any event, take all of this with a grain of salt until we hear more. [TV Tonight]
While this year's Christmas special, "The Doctor, the Widow, and the Wardrobe" will air at 7:00 PM in the UK, BBC America has announced the US airing will be at 9:00 PM Eastern. [Doctor Who News Page]
Harry Potter director David Yates's recent announcement that he's working on a big-screen adaptation of Doctor Who is sounding more and more like wishful thinking on Yates's part than something that will, you know, actually ever happen. Still, here's Yates's update on the project, which suggests even he isn't all that worried about it:
"I can't really talk about that because its such a long way away. We're principally looking for a writer, and we'll start with that. Everything has to start with a great script, so that's more important than [casting]. It's such a wonderful character and such a wonderful world. It's exciting. It's a long journey and we're going to take our time with it. Right now I'm looking forward to a vacation, frankly!"
---
Game of Thrones
Here's an interview with Maisie Williams, in which she discusses that most important of topics: Arya's new haircut.

Here's a bunch more promo photos of Kit Harrington as Jon Snow from the ongoing filming in Iceland. [Visir.is]
---
The Walking Dead
Daryl actor Norman Reedus offered this preview of the second half of the season:
I can say that in the second half, after this hiatus, people are done talking. It's all kind of firecrackers from here on out. It gets more action packed. The first part of the season, it gets slow when people have to talk. That's just how it works. I think the writers have done such a great job with setting up storylines and explaining them when they need to be explained, not over talking it and not over thinking it. There are certain things that need to be said to keep the story moving and I think they've done a good job with it. I know when people watch the show they go, 'More zombies. More death.' But you have to do a bit of talking. Otherwise it's 'Transformers.'
He also discussed the possibility of a romance between Daryl and Carol:
We do have a sort of special bond, and it's not so much romantic as I think it's damaged people hanging out with damaged people. They sort of gravitate towards each other. I even find that more interesting. We were talking about how we should do a spin off called 'Daryl & Carol' where we live in Central Park and there would be a still in the woods in Central Park and she'd be knitting blankets on a bench and people would walk up and go, 'Do you know where the Statue of Liberty is?' 'Fuck you! What are you looking at?' We had a theme song that goes, [singing] 'Carol is feral and Daryl feral, a match made in hell.' You never know. As far as a romantic thing, I have no idea if that's in the works. I think it's almost more interesting that it doesn't happen, to be honest.
---
Chuck
Here are some promo photos from next Friday's episode, "Chuck vs. the Hack-off", including our first look at the always welcome Danny Pudi from Community as a Buy More employee. [ChuckTV]
Linda Hamilton will reportedly reprise her role as Chuck's mom Mary Bartowski in the two-hour series finale, which airs January 27. [TV Guide]
---
Once Upon a Time
Here are some behind-the-scenes photos for this Sunday's episode, "The Shepherd." You can also go here for a clip from the episode. [SpoilerTV]
---
Alcatraz
Fox has confirmed Monday, January 16 as the premiere date for J.J. Abrams's latest conspiracy-driven show. Here's their description:
J.J. Abrams' ("Super 8," "Star Trek," "Lost") chilling new thriller ALCATRAZ will debut Monday, Jan. 16 (8:00-10:00 PM ET/PT) with a special two-hour premiere event. The series then makes its time period premiere on Monday, Jan. 23 (9:00-10:00 PM ET/PT), following all-new episodes of HOUSE (8:00-9:00 PM ET/PT). The mysterious drama stars Sarah Jones ("Sons of Anarchy"), Jorge Garcia ("Lost") and Sam Neill ("Jurassic Park") as a unique team investigating the shocking reappearance of Alcatraz's most notorious prisoners, 50 years after they vanished.
---
Touch
Heroes creator Tim Kring's return to television, which I suppose might conceivably not be a complete disaster, has been given a special premiere date of Wednesday, January 25, but the series proper won't begin until March. Here's Fox's description for the Kiefer Sutherland starring show:
("24") will debut with a special preview Wednesday, Jan. 25 (9:00-10:00 PM ET/PT), immediately following AMERICAN IDOL (8:00-9:00 PM ET/PT). The uplifting drama, which makes its series premiere Monday, March 19 (9:00-10:00 PM ET/PT), features Sutherland as a widower and single father haunted by an inability to connect to his mute 11-year-old son. But everything changes when he discovers that his son possesses the gift of staggering genius – the ability to see things that no one else can and the patterns that connect seemingly unrelated events.
---
American Horror Story
Here's a promo for episode ten, "Smoldering Children", the title of which is simultaneously disturbing and sort of weirdly hilarious, like pretty much everything else on this show.

In an interview with EW, Ryan Murphy gave this response when asked if all the characters will eventually discover that Tate is Rubber Man:
"If they do, and I'm not going to say if they do, it will be the end."
There's also this exchange:
Billie Dean gave a discussion of the Antichrist and the End of Days. Does this mean the finale is apocalyptic?
That's an interesting point. My response to that is, Wait till the last episode. Also, who says what Billie Dean says is true? Just because Billie Dean has an opinion doesn't mean it's accurate.
He also confirmed Billie Dean, Travis, and Moira would all appear in the last few episodes of the season, even if some are now dead and/or fired. (Being fired is probably the bigger impediment to appearing on this show, come to think of it.) Finally, he previewed "Smoldering Children", promising that it will resolve whether or not Vivien is alive or dead:
Next week's episode, called "Smoldering Children," answers that question...Well, next week's episode is about a lot of things. One is does tackle is the Violet thing. Is she or isn't she? Or what? And there is a very big what; there could be a different scenario. And we once and for all reveal what of Larry's is a truth and a lie. We really tell you what happened to Larry. We talk about the period of time of when Larry was with Constance and what Tate's reaction to that was.

Will that reveal why he hates Constance so much?
Oh yeah. And also it reveals why did Tate do what he did at the school? Why did he do that? What influence was he under? It's one of my favorite episodes because it answers a lot of questions about the mythology. It was directed by Michael Lehmann who directed Heathers. I'm really proud of that one.
There's some more at the link. [EW]
---
Eureka
Here's a sneak peek at the upcoming, partially animated Christmas special, "Do You See What I See", which airs December 6.

---
Warehouse 13
And here's the same for their holiday special, "The Greatest Gift", airing the same night.

---
Teen Wolf
In what I have to admit is a legitimately cool casting movie for everyone's favorite werewolf lacrosse show, Michael Hogan, Battlestar Galactica's own Colonel Saul frakking Tigh, has reportedly been cast as "Allison's grandfather, a lethal werewolf hunter with plans to draw her into the family business." Private Practice actor Stephen Lunsford has been cast as "a Beacon Hills High student with a knack for photography and an eye for Scott's girl", while The Nine Lives of Chloe King actor Daniel Sharman will play "a lacrosse teammate of Scott's, and Alpha Derek's dangerous new pet project." The show is also looking for a fourth major role for the second season, though all we know about it is that the part is for a woman. [TV Guide]
---
Additional reporting by Natalie Baaklini and Charlie Jane Anders.