Turns out Environmental Protection Agency Administrator Scott Pruitt may not have needed to travel in luxury to escape threats, according to, uh, the EPA. This is awkward!

Two Senate Democrats released a letter on Tuesday contradicting the EPA administrator's claim that he needed round-the-clock security and first class seats because he had received death threats, and demanding a bipartisan oversight inquiry by the Senate Environment and Public Works Committee. In February, Pruitt said that his first class flights were a decision made "by the (security) detail, the security assessment in addition to the chief of staff."
But in the letter published by the Washington Post, Senators Sheldon Whitehouse (D-Rhode Island) and Tom Carper (D-Delaware) said they had a memo dated February 14 disputing that account, from the EPA's intelligence team. The memo reportedly looked at the evidence compiled by Pruitt's security team that gave him the green light to fly first class and have a security detail that cost $3 million in public funds. It concluded those decisions were misguided at best, and wrong and wasteful at worst.
Here's a snippet (emphasis original):
"(The memo) DOES NOT employ sound analysis or articulate relevant 'threat specific' information appropriate to draw any resource or level of threat conclusions regarding the protection posture for the Administrator...[u]sing all source intelligence resources, EPA Intelligence has not identified any specific credible direct threat to the EPA Administrator."
G/O Media may get a commission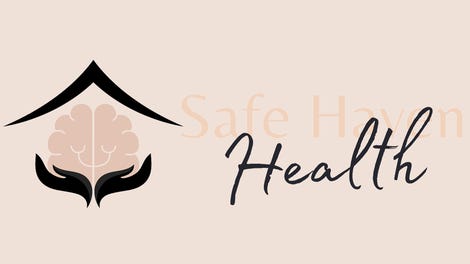 Addiction counseling
Safe Haven Health
Among the threats used to justify Pruitt's life of luxury were a social media post where someone said he was "not happy with some of the Administrator's policies and wanted to express his displeasure," which, welcome to the internet, buddy. Other threats include someone who wanted to dump their old paint at the Administrator's office, a letter from someone in jail, and a postcard that stated the fact that "CLIMATE CHANGE IS REAL!"
It's unclear if there were any actual death threats, but several Freedom of Information Act requests for death threats have yet to turn up any. E&E News reports there have been an uptick in threats against Pruitt, and the new letter puts the total at 16 for the last fiscal year.
All this sure makes it sound like Pruitt didn't need a personal army to watch him 24/7. 

Of course, this is just the latest in a stream of scandals that have turned Pruitt into a political Superfund site. Democrats and Republicans have called on him to resign or be fired, the executive branch's ethic watchdog sent a rare letter to the EPA questioning Pruitt's actions, and even Fox News owned him during a disastrous interview.
In any other administration, Pruitt would be on his way out. But because the optics of what he's doing—even if the not results—appeal to Trump's base, he's managed to hang on for now.