The FBI and the Justice Department admitted that flawed forensic testimony over more than 20 years — particularly pertaining to hair analysis — may have led to wrongful convictions in hundreds of cases, including 14 instances where a possibly innocent defendant was executed or died in prison.
The Washington Post, which broke the story in 2012 which led to the investigation, lays out the facts in grim detail:
Of 28 examiners with the FBI Laboratory's microscopic hair comparison unit, 26 overstated forensic matches in ways that favored prosecutors in more than 95 percent of the 268 trials reviewed so far, according to the National Association of Criminal Defense Lawyers (NACDL) and the Innocence Project, which are assisting the government with the country's largest post-conviction review of questioned forensic evidence.

The cases include those of 32 defendants sentenced to death. Of those, 14 have been executed or died in prison, the groups said under an agreement with the government to release results after the review of the first 200 convictions.

The FBI errors alone do not mean there was not other evidence of a convict's guilt. Defendants and federal and state prosecutors in 46 states and the District are being notified to determine whether there are grounds for appeals. Four defendants were previously exonerated.
The admissions mark a watershed in one of the country's largest forensic scandals, highlighting the failure of the nation's courts for decades to keep bogus scientific information from juries, legal analysts said. The question now, they said, is how state authorities and the courts will respond to findings that confirm long-suspected problems with subjective, pattern-based forensic techniques — like hair and bite-mark comparisons — that have contributed to wrongful convictions in more than one-quarter of 329 DNA-exoneration cases since 1989.
The FBI and Justice Department will look into the affected cases and will work to make sure future forensic testimony is accurate, but Peter Neufeld, the co-founder of the Innocence Project had this to say to the Post:
"The FBI's three-decade use of microscopic hair analysis to incriminate defendants was a complete disaster. We need an exhaustive investigation that looks at how the FBI, state governments that relied on examiners trained by the FBI and the courts allowed this to happen and why it wasn't stopped much sooner."
G/O Media may get a commission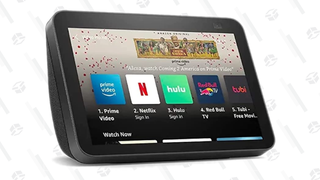 Image via Shutterstock