Dynamite Entertainment's planned revival of classic patriotic superhero Fighting American has hit a roadblock, with one of the character's creators proclaiming that he had no idea it was happening. Perhaps he should've talked to his lawyer?
Dynamite announced their revival of the character - created in 1954 by Captain America's fathers Joe Simon and Jack Kirby - at last month's San Diego Comic-Con, but it took a story about the revival at Comic Book Resources to get Simon upset about the news. According to a press release from Simon's son, Jim,
Simon turned down Dynamite's proposal in no uncertain terms. Apparently [Dynamite owner, Nick] Barrucci did not know the meaning of the word no and he proceeded anyway.
That same press release says that the artwork that accompanied the CBR story was produced without permission, and Joe Simon told Newsarama.com that the project was "announced without his approval or participation."
Not exactly so, says Paul S. Levine, attorney for the estate of co-creator Jack Kirby. He told Newsarama.com that Simon's own attorney, Tedd Kessler,
had been informed and approving of negotiations between himself and Nick Barrucci regarding the Fighting American "from the very beginning" and every step of the way for several months prior to the Comic-Con announcement, including the drafting of contracts for the deal between Dynamite, the Kirby Estate, and Simon, unsigned at the time of the announcement.
G/O Media may get a commission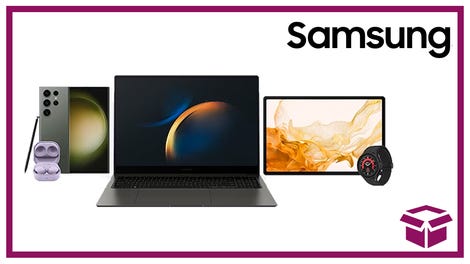 24 hour deals
Discover Samsung - Daily Deal
For now, the Fighting American revival is dead - Not only has Simon distanced himself from the project, but the Kirby estate has also pulled out "in observance of Joe Simon's wishes and due in part to the strong language being used by Simon in condemning it," according to Levine (They're still working with Dynamite on projects involving characters owned solely by the Kirby estate, however). But what happened? Was Simon's attorney unaware of his client's "in no uncertain terms" refusal? Did Simon's released statement feature some embellishment on a last-minute change of heart? And why was the project announced before contracts had been signed, anyway? We may never know... but we're already wondering how long it'll be before we hear about a new Fighting American deal, and from whom.
Kirby Estate Responds to Simon On FIGHTING AMERICAN [Newsarama.com]