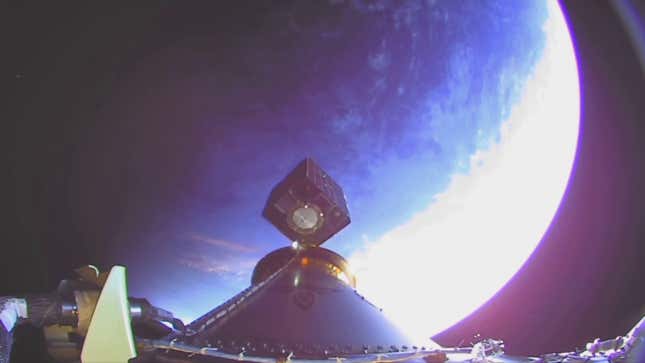 Space Force's goal of wanting the capacity to launch a satellite on very short notice just passed a major milestone. The Victus Nox mission, Latin for "conquer the night," was a success, and saw private company Firefly Aerospace and Millennium Space Systems successfully prepare a launch in less than a day, followed by the lift-off occurring shortly afterwards.
Vizio's Latest TVs Go All Quantum
Firefly Aerospace, a launch vehicle provider, said yesterday in a blog post that the Victus Nox mission was officially realized. Prior to call-up from Space Force, Firefly's Alpha rocket lay waiting on a launch pad at Vandenberg Space Force Base in California with a satellite from Millenium Space Systems as a payload.
Following the go-ahead from Space Force, Firefly completed all launch preparations within 24 hours—a key goal of the mission. Launch then occurred at 11:28 p.m. ET on September 14 from Space Launch Complex 2 West in what the company says in its post was the "first available window." After lift-off, the Alpha rocket was able to reach low Earth orbit to deposit the satellite. The whole affair took about 27 hours, with the added three hours needed to ensure a safe launch window.
"Today was an incredible success for the Space Force, the Firefly team, and our nation after nailing this complex responsive space mission," Bill Weber, CEO of Firefly Aerospace, said in the post. "Our combined commercial and government team executed the mission with record speed, agility, and flexibility, adding a critical capability to address national security needs."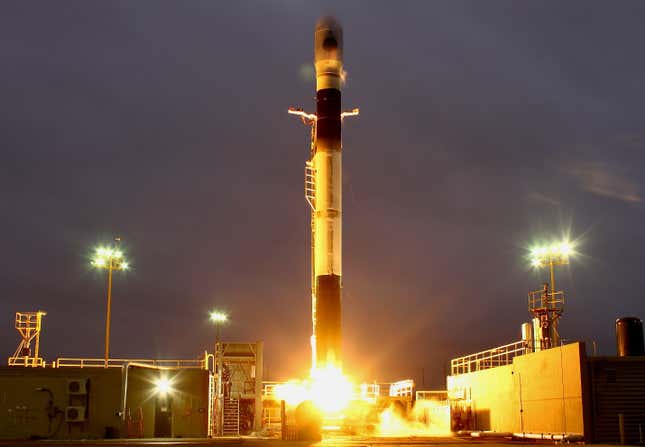 Millenium and Firefly both signed on to the Victus Nox mission with separate contracts in October 2022. Prior to the launch, Millenium was first required to transport the mini-fridge-sized satellite over 170 miles (274 kilometers) from its factory in El Segundo, California, to Vandenberg Space Force Base in 60 hours. During this time, Firefly conducted dry runs for the satellite's integration with the Alpha rocket before the 24-hour notice from Space Force.
Victus Nox is a part of Space Force's push into tactically responsive space, which describes the idea that, in times of war or national emergency, destroyed satellites need to be quickly replaced. While the concept had been on the Armed Forces' radar, this past March was the first time Space Force specifically asked Congress for money toward enacting it, proposing a $60 million budget.
In 2021, Space Force first demonstrated its rapid response capabilities during its Tactically Responsive Launch-2 mission, in which a Northrop Grumman Pegasus XL rocket flew to space. According to Space Force's own account, the mission occurred on June 13, 2021 and saw Northrop Grumman launching the rocket from Stargazer, a modified Lockheed L-1011 aircraft, within a window of 11 months. After taking off from Vandenberg Space Force Base, Stargazer reached 40,000 feet (12 kilometers) above the Pacific Ocean and launched Pegasus, which carried a demonstration satellite into orbit.
For more spaceflight in your life, follow us on X (formerly Twitter) and bookmark Gizmodo's dedicated Spaceflight page.