This week on TreeHugger, inflatable robots, building the perfect utility bike, crashed cars turned into furniture, and more!
Solar LED Lamp Is a Smart Solution for Portable Lighting
Great for camping. But it needs a boost from you on Kickstarter.
Wrecked Car Furniture: Crashed Ferrari Remade Into Coffee Table
There are plenty of ways to recycle scrap metal from a car, but this coffee table made from a bale of scrap metal from a crashed Ferrari must be one of the quirkiest bits of furniture humor.
Sobering Map Pinpoints Every Vehicle-Related Death in the US
And we guess this is where the crashed bits of car come from.
Philips Bio-light Design Uses Bacteria To Light Up Your Livingroom
It is cool, but definitely creepy looking.
G/O Media may get a commission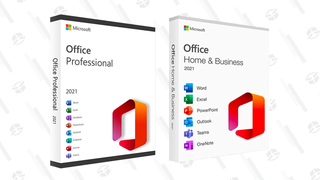 89% off
Microsoft Office Professional 2021 Lifetime License
What is the Ultimate Modern Utility Bike? 35 Views (Video)
We want bikes with a lot of whistles and bells. And here they are.
Bike That Beats Childhood Obesity - Why Not For Adults?
You have to pedal to get your TV fix. Brilliant.
Clever Teacup Design Means One Less Thing To Clean
It's like the lunchbox version of a teacup.
Inflatable Robots: The Cheap, Lightweight Robotic Alternative?
Lighter, cheaper, but you can pop it with a pen.
Floating "Solar Cucumbers" Form Artificial Reefs That Desalinate Sea Water (Video)
Perfect floating islands that'll make fresh water from the sea.
5 Brilliant Ways Technology Is Saving Endangered Species
Great ways that technology helps rather than harms wild animals.