If you think fishermen go out of the river with a woven creel and a corncob pipe... well, you're probably right. But they have the gear jones too! Modern fly fishing kit is as teched-out as any other sport's.
1. Tenkara USA Iwana Rod (12-ft); $147.95 Patterned after traditional Japanese fly rods, Tenkara USA rods are anything but antiquated. Sure, they don't accommodate reels and are meant to cast the same fly no matter what water you're in or fish you're after, but their telescopic, carbon fiber construction makes them a modern minimalist treat. You can leave them pretty much rigged up at all times, unfurl your magic fish wand, and be fishing in literally two minutes. It's the perfect rod for the angler who drives by a stream every day on his way to work—even if it's 20 miles out of the way. [Tenkara USA]
2. ICON New School CJ3B; $78,000 Some rivers are better than others simply because nobody can get to them. Well, no rutted road will stop an Icon CJ3B. In fact, roads are optional when you're driving this fully modern, retro-styled off-piste monster. It may look like a WWII-era army Jeep (Willys, to you experts), but, under the skin is an offroader leveraging the newest-school components possible: Full LED lighting, a 4WD system from a 2010 Jeep Wrangler Rubicon, a nearly unscratchable Teflon-polyurethane powdercoat, a 205-hp Chevy 4-banger that'll get 23mpg on the highway, and more. [ICON]



G/O Media may get a commission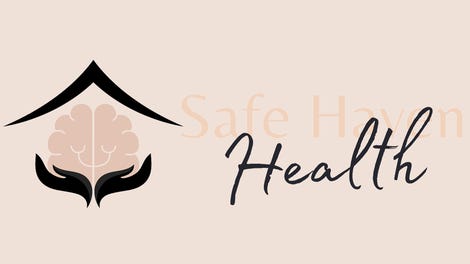 Addiction counseling
Safe Haven Health
3. Pioneer AVIC-Z120BT; $1,599 A good portion of fly fishing revolves around waiting for the right bugs to start hatching in the river, and the charm of a shore lunch lasts only so long. With one of these 7-inch head-units in your fishingmobile, you can not only find your way to riverside towns that are barely on the map, but you can keep yourself entertained as well. In addition to playing nice with your iOS device and playing DVDs (Oh, hello, A River Runs Through It), the Z120BT will use your iPhone's cellular data connection to serve up piping hot Pandora, showing all your stations and controls on the touchscreen. [Pioneer]



4. Simms Exstream Wading Sock; $24.95 If you think a pair of socks is a lame gift, you haven't stood all day in a freezing-cold stream, torn between the choices of continuing to land blue-ribbon fish and feeling your feet again. Fish like Steelhead Salmon love cold water—between 45 and 52-degrees Fahrenheit. Humans, however, like it a little warmer. These Spandex-laced Merino wool socks help bridge that temperature gap by fitting tight and keeping your tootsies from falling off. [Simms]



5. Rapala Fishing Forceps; $15 The human hand is a marvel of evolutionary engineering, but it has its limits: fingers are squishy, and have trouble gribbing small, slippery items. This is a clear case of why the invention of tools was, like, such a good thing. Forceps especially: though born in the operating room, surgeon-anglers soon discovered their utility in helping tie knots, holding onto teensy flies, and extracting hooks from the fishies' mouths without hurting them. These fishing-specific ones have a no-slip grips and a matte finish to scotch any fish-scaring reflections. [Amazon]



6. Korkers Guide Wading Boot; $180 Sometimes you have to walk a ways down the river to get to the right spot—and fishing boots are made to grip river bottoms, not hillsides. The good people at Korkers understand this, so they built a boot with swappable soles. In addition to terrain-friendly bottom-sides, there are soles for any kind of streambed you could imagine: felt soles, sitcky rubber soles, lugged soles, studded soles, and so on. Oh, and they're a literal cinch to get on and off as well, thanks to the Boa ratcheting lace system. [Korkers]



7. Garmin Oregon 550t; $600 Remember that amazing fishing hole where you caught the 471-pound supertrout? Of course you do. Remember where it is? Kinda? Dumbass. You need to GPS that shit! Garmin's Oregon 550t will not only talk to the satellites while standing up to an all-day soaking, but has a 5-megapizzle camera that let's you take a picture of a landmark and associate it with a set of coordinates. So you can go back and catch that same monster trout over and over again, year after year. [Garmin]



8. Helle Fisk Floating Knife; $77.30 Do not send your loved one fishing without a knife. Even if he doesn't use the blade to gut his haul (catch-and-release FTW!), a good knife still comes in handy for freeing your rod of impossible tangles, slicing up that lunchtime sandwich, whittling a stick for an impromptu spear-fishing sesh, and more. This Norwegian beaut will not only accomplish all of the above with its high-carbon blade, but, if you drop it in the water, its cork-wrapped handle will keep it from hitting rock bottom. Of course, you still have to chase it down the river, but hey, it might take out a competing angler's line along the way. [Garrett-Wade]



9. Orvis Tri-Spectrum Polarized Polycarbonate Sunglasses; $149 Anglers don't wear sunglasses to look cool—given the rest of their gear, that is a veritable impossibility. They wear polarized shades to cut glare and let them see into the water. These Orvis specs have a tri-spectrum coating that cuts the glare in a wide variety of waters—from a superbright ocean sheen to the dappled, rolling glow coming off a shaded mountain stream. Added bonus: The lenses are shatterproof, so face-bound, bead-headed streamer doesn't have to rob you of depth perception for the rest of your life. [Orvis]



10. Armored Humidor P-08; $39.95 Two words: victory dance. The term, coined by Will Smith in Independence Day (I know...) has been embraced by next-generation anglers the world over who love a cigar after a successful day—or hour—of fishing. Trouble is, transporting the things is trickier than you might thing. Plastic bags keep out the river, sure, but they'll also let you crush your Cohiba. And a full-size, burlwood humidor is hardly something to take with you in the drift boat. Made out of a cutsom-kitted Pelican Case, the Armored Humidor P-08 keeps up to 6 cigars in prime condition no matter what you throw at them. [Armored Humidor]



11. TAM Rocket Belt; Price on Request Sometimes, no matter how early you arrive, someone else beats you to the honey hole. BUT, chances are, if they get to the spot early, they'll also clear out before anyone else. Then the mad rush for their spot begins. How to win the race? Oh, a JETPACK should work. Powered by specially formulated hydrogen peroxide, the Rocket Belt will easily launch you over a river (or building) without setting the ground on fire. Plus, seriously, it's a JETPACK. I don't care what the intended recipient likes to do with his weekends—this is greatest holiday present of all time. [Technologia Aerospacial Mexicana]


The burning sensation that comes from holiday shopping isn't from rubbing against the unwashed masses at malls: It's trying to pick out presents for everybody on your list. Gizmodo's daily gift guides and best gadgets list are the all-natural, non-smelly cure.