Earlier this week, Nintendo delighted Fortnite fans by announcing that the game, which might just be the most popular game being played right now, was coming to the Switch immediately. Even better, Switch players would be able to compete with PC and Xbox players, too—instant digital distribution and multiplayer open to all! Nintendo's announcement felt like a dream come true after years of console makers refusing to play nice. But it isn't a dream, because Sony continues to flip the bird to its competitors and Fortnite players on the PS4 are being left out in the cold, unable to play with Xbox or Switch gamers.

I'm not too upset about this, largely because I hate Fortnite, which feels like a sloppy combination of game types thrust into a cartoonish world that lacks any real style. Like, do I really want to play a battleroyale game sanitized for tweens and then raked over the Minecraft coals? Fuck no.
But goddamn I will fight for those annoying little twerps to play together and carry all the stupid loot they accrue on their account from one system to the next. As obnoxious as Fortnite is, Sony's steadfast refusal to play nice is worse.
I'm not the only one to think Sony's being obnoxious. Phil Spencer, Executive President of Gaming at Microsoft, mentioned the crossplay issue this week at E3. Framing it as a slight against the precious children, Spencer laid out a scenario to Giant Bomb, saying: "If you bought your son, your child, an Xbox, and I bought my child a PlayStation – and I'm just a parent, it's their birthday, whatever – and the kids want to go play Fortnite and they all of a sudden go home and can't play with each other." He added, "It doesn't feel like it helps the consumers."
Of course it doesn't! Sony isn't trying to help the children, or the parents spending hundreds a piece on consoles. And Microsoft's framing of the issue as a slight against consumers isn't new. The company said something similar when it talked about courting Sony for crossplay back in August.
G/O Media may get a commission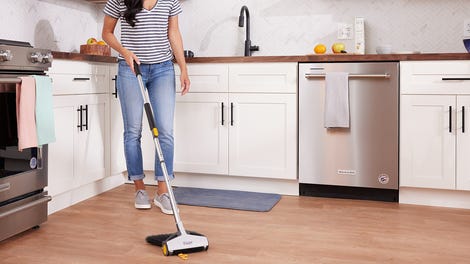 BOGO 50% Off
Flippr - BOGO 50% Off
Reggie Fils-Aimé, CEO of Nintendo of America, was more polite about the Fortnite issue, telling Polygon that it was complicated (and that it also wasn't complicated at all):
"In fairness, there are three different things going on. You have companies like mine that encourage cross-play and enable cross-play. You have a developer and content owner that wants cross-play and is encouraging cross-play, and then you have the other platform holders and what it is that they do. And when it comes to other platform holders, as much as you have influence on other platform holders, I don't. And that's a decision that each of them are making, and some are supporting cross-play and some are not."
Sony itself has been kind of dickish about its refusal to play nice. It finally gave BBC a statement on the matter yesterday. "We're always open to hearing what the PlayStation community is interested in to enhance their gaming experience." If that isn't a we hear you and do not care response then I'm not sure what is.
Sony went on to note that it has 80 million active users. That is different from the 73 million consoles Variety claimed were in the wild last month. Both numbers could be true—plenty of households have more than one user on a console, and both numbers are still more than double the consoles Microsoft has sold. Even Nintendo, for all its exceptional press, has only sold 17.7 million Switch consoles, according to Fast Company in April.
All those users Sony has means it really doesn't even need to give a shit what Microsoft or Nintendo thinks. It's the biggest kid in the playground by a wide margin. And as the statement to the BBC went on to note that Sony offers "Fortnite cross-play support with PC, Mac, iOS, and Android devices."
It might not play nice with it's direct competitors, but it has no problem playing nice with Apple, Windows, and Android—all of which have much, much, much larger userbases than Sony's PS4 console.
According to SuperData, Fortnite has over 44.5 million active players across the consoles and PC. It's the top game, revenue-wise, for consoles, and fifth for PC (data also courtesy of SuperData). It is a beast of a game and Sony's refusal to acknowledge that could bite it in the ass in the future. Kids probably won't stick their PS4s in a closet, but if they spitefully snap up a Switch or Xbox to play with their friends then that's money out of Sony's pocket.
Right now Sony is gambling that it's too big for one behemoth game to make a dent. That could be the case, but it, like the rest of Sony's talking points, are still bullshit. It's 2018. The technology to let everyone play together regardless of system exists. So maybe let it happen? At least in time for likely better games, like Battlefield.