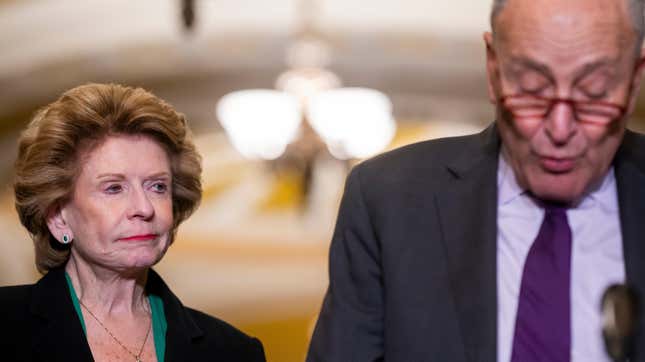 Bankrupt crypto exchange FTX is so desperate to repay its creditors that it is clawing back any and all money the company and its ex-execs used for political donations. The company has even implied it will go after charities and other nonprofits politicians said they donated FTX's money to if it doesn't get its money back.
Is AI Moving Too Fast? | Future Tech
On Sunday, ex-CEO Sam Bankman-Fried's former darling company announced in a release it formally requested the millions of dollars in donations back from politicians and other political funds it donated to over the years. While the company has been actively seeking these donations back since December, these so-called "confidential letters" offered politicos a deadline of just three weeks, by Feb. 28, to return those funds.
The "FTX Debtors" referenced in the release include the over 100 entities under Bankman-Fried's West Realm Shires umbrella who are threatening "action" if these politicians don't return the campaign funds. According to the release, the debtors "reserve the right to commence actions before the Bankruptcy Court to require the return of such payments, with interest accruing from the date any action is commenced."
This is an attempt to get in front of some politicians who have said they plan to donate donations from FTX and its execs to charities. The Los Angeles Times reported back in December that many of the Democrats have claimed they've already passed along FTX's thousands to food banks, immigration services nonprofits, and other charities.
G/O Media may get a commission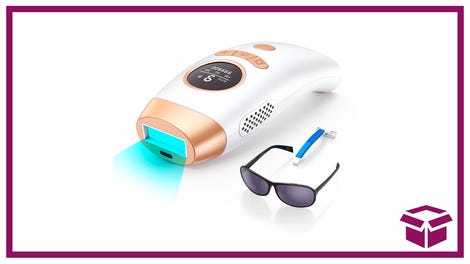 58% Off + Coupon
IPL Hair Removal Device
But FTX is implying it may even go after the charities in question for its funds back. The bankrupt exchange said that making charitable endowments in amounts equal to the original campaign donations "does not prevent the FTX Debtors from seeking recovery from the recipient or any subsequent transferee."
It's unclear how FTX could legally attack a "subsequent transferee" for the funds if the original funds did not come from FTX. Democratic Sen. Debbie Stabenow, one of the leading senators proposing relatively lax crypto regulation, received the largest payments from Bankman-Fried and FTX to the tune of $55,600. Stabenow has said she plans to donate $20,800 from the indicted FTX founder's contributions to a local charity in Michigan. Her office also told CoinDesk in January that she was awaiting instructions from the courts on how to handlede funds. Gizmodo reached out to Stabenow's office Monday morning for comment, but we did not immediately hear back.
FTX execs have reportedly donated around $70 million to political campaigns over the last few years. A total of 136 members of congress have received campaign funds from the failed crypto exchange, equal to about one in three sitting house members and senators. Just 34 of those politicians have said they plan or already have donated the funds to charity. As late as mid-January, Coindesk reported that only 48 of those congresspeople told the outlet they planned to return the funds or were awaiting further instructions on how to do so.
Politicians on both sides of the aisle received contributions from FTX and its main officers. Bankman-Fried dumped nearly $37 million into the campaign coffers of Democratic politicians. FTX Digital Markets Co-CEO Ryan Salame was also a major donor, and had contributed $19 million to Republican campaigns.
Bankman-Fried and other FTX execs also donated lavishly to political action committees such as the Democratic Protect our Future PAC. While FTX is in Bankruptcy, the formal entity representing the over 1 million creditors who are owed funds is known as the FTX creditor committee. The recently-released creditor list itself is incredibly strange, and includes small-time FTX account holders along with individual hotels around the world and DoorDash accounts in several countries.