The next generation of concept artists is paying tribute to the master, Syd Mead, who reinvented cars and city living in his work on Blade Runner, Tron and other films. Here are our favorite entries from CGSociety's Syd Mead contest.
As striking as Mead's Blade Runner art was, it's amazing to see the many different types of striking designs that up-and-coming concept artists have come up with for the "Images of Future Transport: In The Style of Syd Mead" contest, which just had its entry deadline. These are our favorite Mead-inspired images, but you should definitely check out the rest over at the link. [CGSociety, thanks Richard!]
Top image: Taxi No. 7, by Draw!
Dragonfly by Bji0122

G/O Media may get a commission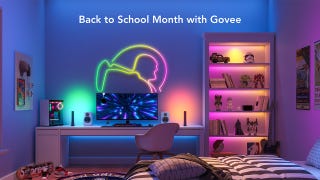 Back to School
Back to School Month with Govee Sale
Hybrid car, by Scilence

Arch Car Freeways by AhmedAlDoori

The Aerocoach by Gostev

New London Future Individualist Transportation by Nothingness

Rescue Vehicle by Fused Brain

Friday Night Car Show, 2085 by Buster1951

Megacoach 2 by Xairphex

Airflow Comp by Xenon Prime

Wolf VI Lightning Drive by Wookadee

Race Cars or Moonracers, by Kermaco

LX Mark II by Syndicate

The Bossanova by CA Torres

Happy Panda by Jamie Burton

Orion 5 Rapid Response by Chrisskinner78

Armageddon by Shogun Warrior

The Syd Mead Acclerate Award Show by Witus

Days After Tomorrow by Lordemian

Nightrunner by Shinobi2K5

Mobil Home by Tomaya

CRR by Maykrender

OXSYD by PXMemory

Scorpion SM by Dodgeas3D

Airport (on a distant planet) by Redmer

Purple Luxury by Kaweckif

Macro Burst by Lightsovereign, inspired by the Sulaco in Aliens.