This week, Starbucks started testing alcohol service at two New York City locations. "Wouldn't it be funny to get drunk at Starbucks?" I thought. It didn't take long to figure out that I should stick to drinking at bars.

Going to the new Starbucks in Williamsburg is weird. The Brooklyn neighborhood smugly eschewed chains of any kind until a couple years ago. Verb café, a mainstay in the area since 1999, closed a month before Starbucks opened, so a hipster might shoot you the stink eye when you walk in. It's better to go at night.
I've lived in Williamsburg for six years, and I've been to the new Starbucks three times. The first time, I just used the bathroom. The second time, I ordered a trenta-size iced coffee on an oppressively hot July afternoon. The third time was last night, when I sat down with my laptop and a barista served me wine and what appeared to be toasted pumpkin seeds. There goes the neighborhood.
Truth be told, everything was delicious, but the experience of getting drunk at Starbucks is awkward at best. At worst, it's an exercise in futility and/or self-loathing, depending on your mood. I left my self-loathing behind in July—not long after that trenta iced coffee—so I focused on the awkward part.
Drink 1: Brooklyn Brewery East India Pale Ale ($7)
Starbucks alcohol service is available at only two places in NYC: Macy's and the new Williamsburg store. It's just beer and wine, and you order it from the same counter where you get your coffee. I went to the Starbucks in Williamsburg on the second night that it was serving booze.
G/O Media may get a commission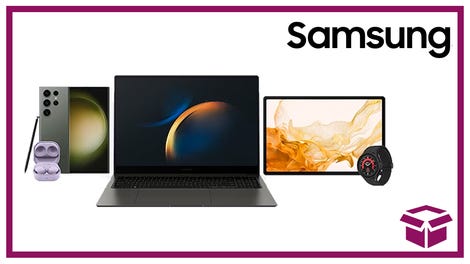 24 hour deals
Discover Samsung - Daily Deal
My first concern cropped up as soon as I stepped up to the counter and I realized that Starbucks only serves beer in bottles from Brooklyn Brewery. I can buy beer in bottles at the store, so I almost always get beer from the tap if I go out. But beer is beer, and it's kind of cute that Starbucks only serves the local brand—the brewery itself is about four blocks away—so I got the IPA. My girlfriend ordered the Pinot Grigio, and the barista took our names. We stepped to the side and waited for the the drinks to be prepared.
Much to our confusion, a barista emerged a few minutes later with a couple of very luxurious-looking drinks in glasses on a svelte wooden tray. There were two dishes of the aforementioned toasted pumpkin seeds. We found our seats and drank our drinks. Mine tasted like beer.
Drink 2: Santa Cristina Pinot Grigio ($10)
My girlfriend had to leave early, so I got to have half of her Pinot Grigio. It was crisp and refreshing, with just a kiss of green apple. As I took my first sip, I could see "Design by Starbucks" engraved on the bottom of the glass. At this point, I was alone sitting in grey button tufted chair and looked across a room lined with dark wood and filled with twenty-somethings sipping lattes. I realized I was also drinking alone.
Then, I noticed another guy about my age with a mostly empty beer to the left of his laptop. Drinking coffee at a coffee shop, especially Starbucks, is a perfectly normal anonymous experience. Drinking white wine alone at the most loathed coffee shop in Williamsburg was starting to give me anxiety.
What if others didn't know that this Starbucks was now serving alcohol? What if the good-looking couple next to me thought I'd just brought my own bottle of Pinot Grigio? Maybe I should order a coffee as well. You know, just to fit in.
Drink 3: Ferrari-Carano Chardonnay ($12)
Fitting in sucks. I got to the counter and realized there's nothing wrong with a responsible adult having a quiet drink out after work, regardless of venue. I decided to splurge. (It's worth remembering that I'm two drinks deep at this point.) I ordered a glass of Chardonnay and a glass of their most expensive red. It happened to be a red blend called "JUSTIN 'Justification.'"
When I'd placed my order, the barista told me it was last call. It was 8:30pm.
"I need to see two IDs," the barista said next. Caught off guard, since it's perfectly normal to order drinks two at a time at any other Williamsburg bar, I stuttered a little bit. He wouldn't serve me two, and since I didn't have time to finish one drink and get another, I asked for a taste of the expensive red. The barista obliged, and the chardonnay was buttery.
Drink 4: JUSTIN "Justification" Red Blend ($15)
I was starting to get a little drunk by the time I moved to red, so I was easy to please. The red tasted great, like biting into a rum-soaked strawberry. Or something. (I was definitely a little drunk at that point.)
Let me be perfectly honest. It's awkward being drunk at Starbucks. When everybody is drinking their coffee and flying the other direction, it's kind of hard not to feel out of place when you're half-lit. The cheesy cover songs that Starbucks likes to play also sound incredibly lame. Drinking should involve fun, fast-paced music like death metal or tropical house. Listening to a no-name singer give a questionable rendition of "Torn" by Natalie Imbruglia is not what I was in the mood for.
I pounded the expensive red wine and I didn't pay for it. (It was a free sample.) I walked out the door. I vowed never to go back. I felt hungover this morning.