Next-gen has become now-gen, and despite massive shortages, at least the media can enjoy the latest gaming systems you can't play. And when the reviews of three consoles collide, they smash into little pieces, mix in radioactive lava and form a Frankenreview. What did CNET, PCMag, TIME, Wired, and Rocky Mountain News think about the PS3 and Wii? And how did they stack up to the Xbox 360?
Hit the jump for the complete story and a dazzling 3D graph. Not to be a tease, but results surprised us a little...


Design

G/O Media may get a commission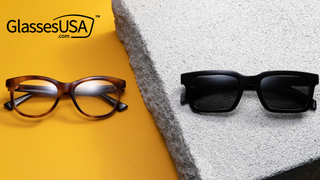 60% off frames
GlassesUSA.com Back to School Sales
"[The PS3 is] a console of sweeping curves and chrome accents..."
"Most impressively, there's no external power supply for the PS3; you just plug the included power cable..."
"...the PS3 has a front-slot-loading, Blu-ray optical-disc drive, which contributes to the unit's slicker appearance. Discs slide in and eject smoothly...the odds of snapping off or damaging the Xbox 360's disc tray aren't exactly negligible..."
"What's impressive about this PS3, in fact, is that with all this power under the hood, the system runs as quietly as it does...."
"The Wii itself is a marvel of miniaturization."
"The only wrinkle was setting up the thin, low-profile sensor bar... A long wire snakes down to the base unit and enables the controllers to work..."
"The [Wii] sensor bar is extremely unobtrusive, and we forgot it was even there minutes after setting up the system..."
Winner: Tie PS3 and Wii. Xbox 360 is both large and has a massive powerbrick.
Graphics
"It's very hard to tell the difference between titles that are already available on the 360 and their PS3 counterparts..."
"...the Wii's graphics look terrible compared with the competition."
"The Wii also lacks advanced surround sound..."
Winner: Tie PS3 and Xbox 360. Maybe one day reviewers will say differently, but that day ain't here yet. And intended or not, Nintendont deliver for the home theater enthusiast.
Interface

"...the overall design [of PS3 Interface] is slick enough to be called Mac-like, and—at least from an aesthetic standpoint—is more appealing than the Xbox 360's Dashboard and Nintendo Wii's Channels interfaces..."
"For a device powered by a 3.2-GHz Cell processor capable of 208 billion floating-point operations per second, this interface seems...Spartan."
"Sony forgot a few basics, like the ability to use a photo as a backdrop to that simple menu, or listen to music while you are playing games."
"The [Wii] console's features are arranged around a series of Channels listed in side-by-side squares on your television that you access with the remote/controller."

"While perusing the Wii channels, I came across the dubiously named My Accomplishments screen, which details exactly what your console did all day."
"The Mii channel lets you set up cartoony avatars, which are used both as players in Wii Games—including Wii Sports..."
"...beware of false friends who make your nose two sizes too big..."
Winner: PS3 by slight edge. Let's face it, everyone got it right in their own way. But if the reviewers must choose, they're going with PS3, probably because the PSP interface and the PS3 match/integrate so well. And the Wii looks nice out of the box, but a lot of content will lead to jumbles of random buttons.

Multimedia
"The PS3's media features are extensive—enough so that the console could be a worthwhile purchase even for people who never deign to even fire up a game..."
"The PS3 can extract and play an impressive selection of music, photo and movie formats from an equally impressive selection of memory cards and storage devices."
"...we applaud Sony for not subjecting us to a Memory Stick-only environment..."
"...the Xbox 360 lacks both an internal media reader and the impressive photo album viewer..."
"[The PS3] cannot play back music from attached iPods, nor can it stream from other music players that incorporate copy-protected music formats. Here, the 360 has a leg-up."
"You can stream video from your PS3 to your PSP using the PS3's Remote Play feature..."
"PS3 is the first A/V device to hit the market to utilize the HDMI 1.3 specification..."
"...the multimedia functions of the [Wii] are light on bells and whistles..."
"The [Wii] Photo Channel...includes a basic image editor, though it's clearly built more for fun than serious editing...the editor feels a lot like the old Super Nintendo classic Mario Paint."
"It's not as advanced as the PlayStation 3's stunning visuals, nor can you store many photos inside the Wii..."
Winner: PS3. Sure, the 360 supports MP3 sharing a little better, but the PS3 photo system is incredibly advanced, as is the PSP connectivity (even if you might not use it). HDMI 1.3 is forward-thinking, too.
Controls/Controllers

"The PS2's Dual Shock controller had 8-bit sensitivity, while the PS3's controller has 10-bit motion detection...."
"[SIXAXIS] isn't as dramatic as the Wii's wand-waving, but is it a welcome addition."
"Playstation 3 controllers don't rumble? Whose genius idea was that? Without rumble, it just ain't a jungle."
"The Wii controllers are also more sophisticated [than PS3], including the ability to measure actual motion (spatial movement) and acceleration, rather than just tilting—but unlike the Wii, the PS3 doesn't require a motion-sensor bar in front of the TV."
"I found that the sensitivity of the [Wii] controller - whether it was being used to steer a truck or swing a sword - was both intuitive and precise."
"...after about a half hour, we were clicking, swinging, pointing, and playing with ease. By mid-day, we were hooked."
"...the pointer gets occasionally jerky or twitchy, and the tilt controls require a light and subtle touch..."
"The split controller will also appeal to left-handed gamers for more complex games, since you can manipulate either controller with either hand."
"...extra controllers a pretty pricey: $40 for additional Wiimotes, plus another $20 for the nunchuk.
"The Wii doesn't come with any sort of charger, so you'll almost certainly want to pick up a set of at least four rechargeable AA batteries and a battery charger."
Winner: Wii (big surprise, but Nintendo needs to release some recharge packs ASAP). Surprisingly, the SIXAXIS is pretty decent, but it only ties the Xbox 360's rumble and perfect weight/ergonomics.
Online Play
No reviewers could test the Wii or PS3 functionality because it was disabled at the time. So...
Winner: Xbox 360 (by forfeit). But c'mon, is anyone ready to take on Live?
Play Play

"...it's very hard to tell the difference between titles that are already available on the 360 and their PS3 counterparts..."
"The big question, of course, is whether the PS3 is $100 to $200 better than the Xbox 360. From a pure gaming perspective, the short answer is: no, not today."
"Looking on, my wife couldn't remember the last time she saw something as silly as two dudes jumping around, waving their arms and strutting..."
"I fear that some people might get real tennis elbow from Wii's virtual Tennis, or even tear a rotator cuff when pitching in Wii's Baseball."
Winner: Orthapedic surgeons and the Wii - no one can argue that the system is flat out fun to play. For the nights we crave adult content, we choose the Xbox 360 because of a better gaming library and nothing in the reviews convinced us Sony was better. So that means PS3 outright loses for now. Last place. With the fat kids.
If You Were Too Lazy To Read Everything Above
"...the two versions of the PS3 are well worth their respective $500 and $600 price tags..."
"...[with the PS3] you can be sure you'll feel that you got your money's worth—from a gaming and a multimedia perspective."
"...the Wii will probably leave many hard-core gamers wanting more."
"...it would be easy to dismiss the Wii as more toy than technology...But the best innovations are often the simplest..."
"[Sony] naming a computer chip is like naming your genitals: you're compensating for something..."
Winner: The Wii. By averages, the Wii just edges out the Xbox 360...but given that my TIME magazine was an extrapolation, an argument could be made for a tie. And while the PS3 came in 3rd, it did score high in more than one review. So readers, what do you think about the numbers?
CNET PS3
CNET Wii
CNET XBX
PCMag PS3
PCMag Wii
PCMag XBX
RockyMt. PS3
RockyMt. Wii
RockyMt. XBX
Time PS3
Time Wii