It was great seeing so many friends at our preview last night. Even though the AC broke, there was always a cold drink from the bar or coke machine to be had. And we dropped some exclusive Microsoft news.
The gang and I had pulled two all-nighters setting up. The later it got, the less patient we were with each other. There was plenty of shouting. The pancake machine and coke machine fought each other for amperage. Minutes were melting away as fast as our resolve was in the hot, improperly ventilated room.
Then the party started. Upcycle was 99% done with setup, but some pieces were all not together yet. We were missing some signs on devices, so they appeared mysteriously, without context and without description of how precious some of them were. It was kind of cool, since I'd took the most valuable off platform, since our security ropes were not yet installed. At that point, Nick Denton, owner of Gizmodo, told some guests to feel free to touch some. I groaned a little groan, but thought nothing left on display wasn't attached or replaceable.
Then we dropped a scoop: An internal leaked video from Microsoft, detailing how their unseen and unreleased tablet will work. As the video played on the 103-Inch Panasonic, the post hit the site. I introduced the crowd to Chris Mascari, Director and unsung hero of gallery, introduced Arc Attack. As their song of lighting and geek tunes played, I recalled an earlier incident that could have knocked the power out on the block. Their 240 volt came from a freshly run line, directly to the power box off the street, hacked together by reader Phil. The issue with running it straight from there, however, is if the transformer box shorts, the block could go black. Good thing, then, the Arkeg game/beer machine was using a garbage can full of ice water to cool its drinks right next to the live, black cables as thick as a baby's wrist. We mopped up, drink in hand, and with no hands left to use to cross our fingers.
G/O Media may get a commission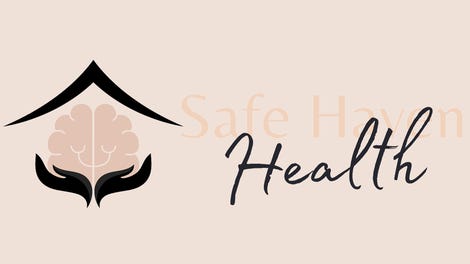 Addiction counseling
Safe Haven Health
By now, so many people had shown up, and having a private list and door man wasn't a bad idea; the hum of the tesla coils generated more than electricity: they generated interest from strangers off the street. Even without the added traffic, my friends were here. Sonia Zjawinski, Nick Bilton, Jenna Wortham, Sam Grobart and David Carr of the NYTimes made it. Arik Hesseldahl From Biz Week. Brooke Hammerling from Brew PR. Mary Pilon from the WSJ. Nick Douglas formerly of VW fame. Bre from Make. Dennis Crowley from Foursquare. Richard Rushfield from Gawker, formerly the LA Times. Richard Blakeley, king of TV B Gone and things that make you look fat. Lockhart Steele, my original managing editor at Gawker Media and real estate and culinary media mogul. Noah Robischon, from Fast Company and my second managing editor at Gawker. Sons of Ventura, CA, Brendan Gahan (from Mekanism) and his friend Ian Campbell, son of surfboard making legends at the Campbell Brothers. Elizabeth Spiers! John Mahoney from Giz/PopSci and Seth Porges from Pop Mech. John Biggs from TechCrunch/Crunchgear. Sarah from College Humor (Adam Frucci's sweetheart)! For starters!
A man from a company asked to put up a poster next to the gadget he lent to the Gallery for display. I said no, because you don't hang ads up next to art in museums and this was a museum in my mind (however small). He was a little miffed, maybe, but I think he got it by the end of our talk. By being selective here, and only showing the best, everything about the Gallery becomes more powerful.
The heat was building, and it became apparent that the gadgets and the people were clearly winning the war against conditioned air. The coke machine was spitting out one drink every 5 seconds, each bottle an oasis of sugar and carbonated coldness. (David Carr of the Times wrote a terrific blog post about the night, wishing the AC would have been as functional as the rest of the gadgets.)
Arc Attack played its encore, and I was seeing it from the streets, on the outside. Our photographer, Nicky Digital, was ushered in by my boss, Nick Denton, for a closer look. That didn't go over so well. Joe from Arc Attack, who is master of the coils, shut them down and in a stern voice, lectured Nicky for almost killing himself by walking too close to the coils. "No one comes inside while the tesla coils are on!"
As the last people streamed out the door, I though of how much Gizmodo Gallery is a charity. Not only for the groups we are raising funds for. But for all the help we received in making Gallery happen. Readers Mike and Martin were astoundingly capable with running cable and setting up hardware. And Chris Mascari, Director of the Gallery, went beyond what he needed to to make things happen, bringing in his family, Alyssa and Danny and friends to build furniture, wire LEDs in displays and bring us pizza when we were hungry. And Panasonic, Pioneer, HP, Toyota, Coke, O2, Lego and all the other companies that went out of their way to help us make this happen. It's all very humbling. But I'm just glad I didn't get electrocuted.


Gizmodo Gallery 2009
Groupe
267 Elizabeth Street
New York, NY 10012
Gallery Dates:
September 23rd-27th
Times:
9/22 Tuesday
Media Day by appointment only. For info please contact gallery@gizmodo.com.
9/23 Wednesday
12-8
9/24 Thursday
12-8
9/25 Friday
12-8
9/26 Saturday
11-8
9-? - Live Musical Performance
9/27 Sunday
11-6
Read more about our Giz Gallery 09 here, follow @gizgallery on Twitter and see what else we'll be playing with at the event. And special thanks to Toyota's Prius — without their sponsorship, there would be no Gizmodo Gallery.