After three years, Google's finally decided to expand Project Fi to more handsets beyond the few phones that have supported it, such as Google's Pixel and Nexus series, as well as a handful of LG and Moto phones. Crucially, the service is now (mostly) compatible with iPhones, and to celebrate the change, Google is rebranding the service to just Google Fi.
The draw of Project, er, Google Fi includes features like international data in 170 countries at no extra cost, spam protection, data-only SIM cards for extra devices, and that sweet ability to switch between multiple cell carriers so—in theory—you're always getting the speediest network at a given time. It's also relatively inexpensive, with plans starting at $20/month for unlimited talk and text, with an additional $10 for each GB of data. If that sounds too good to be true, well for the most part it was limited to just a few Android phones. iPhone users were either out of luck, or had to employ complicated workarounds.
Now, iPhones are Google Fi-compatible, but there's still a catch or two. For starters, Fi's most unique feature— carrier switching—isn't available for iPhones. And because the program is still in beta, Google says users are required to go through a "few extra steps"to get the service working via the Google Fi iOS app. Google's blog notes that anyone who wants the best Fi experience is still better off using a "Designed for Fi" smartphone.
You can check phone compatibility here and here. But in general, iPhones will have access to calls, texts, and data powered by T-Mobile's network. However, they can't make calls or send texts over wifi, use visual voicemail, or use data hotspots overseas. Also, texting itself requires additional setup. iMessage, however, apparently works straight away.
G/O Media may get a commission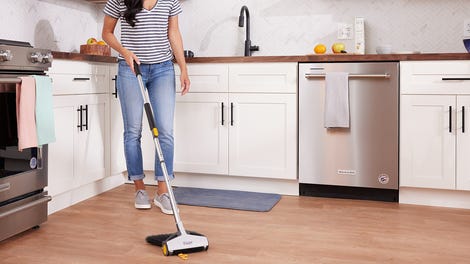 BOGO 50% Off
Flippr - BOGO 50% Off
There are some caveats for non-"designed for Fi" Android handsets, too. For example, Samsung phones won't be able to make calls over wifi and require the Messages app to be set as default to enable texting over wifi. As for the LG phones, Google merely says,"You might be able to make calls or text over wifi."
If you're willing to put up with these inconveniences, now might still be a good time to tell your current carrier where to stick it. Otherwise, you're probably better off waiting for Fi support to mature past the beta stage.
[Mashable]