War is an ugly business, in which whoever moves fastest and strikes first often triumphs. So long before there were tanks and planes, people used bicycles to rush into combat. For decades, people experimented with machine guns on bikes, military quadricycles, and bicycle infantry. Here are the greatest moments of pedal-powered battle strategy.
A military Premier, 1888
(via Oldbike)
The Soldier's Standard Bicycle, by Pope Manufacturing Co., 1892
(via Oldbike)
The 25th Infantry U.S. Army Bicycle Corps at Minerva Terrace, Yellowstone Park, 1896
G/O Media may get a commission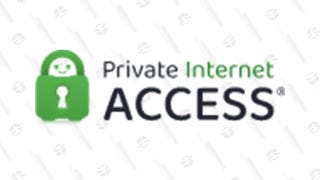 $3 per month
Private Internet Access | 2 Years + 2 Months Subscription
(via Northern Rockies Heritage Center)
A tandem tricycle fitted with two Maxim guns, with a big supply of ammunition in box-like appliances, by Gregory & Co., from The Windsor Magazine, 1898
(via 25th London)
The first armored fighting vehicle, a quadricycle with a 7.62 mm Maxim machine gun and shield, made by F. R. Simms, 1899
(via Fiddler's Green and R/C Tank Combat)
Cyclists in the Lancashire Fusiliers, c. 1910
(Photo by Hulton Archive/Getty Images)
A miliary bike with a Colt automatic gun by Pope Manufacturing Co., New York
(via WW2Aircraft)
A German Bicycle Infantry on the Western Front, 1914
(via Wikimedia Commons)
A couple of soldiers from the Italian Rifle Battalion, carrying their bicycles on their backs as they walk up a hill, c. 1915
(Photo by Topical Press Agency/Getty Images)
A tandem bike by Pope Manufacturing Company
(via Digitalisierung des Polytechnischen Journals)
Premier No. 11 Service Model, 1915
(via Oldbike)
The German army cycle corps in a forest, c. 1915
(Photo by Topical Press Agency/Getty Images)
Military Bicycles from The Illustrated War News, Febuary 21, 1917
(via BSA Museum)
Hungarian troops riding into Ipolysag, Czechoslovakia (now Slovakia), to take over the town from the Czechs on October 11, 1938. They made a symbolic occupation of two Czech towns, while Czech and Hungarian experts met at Komarom to decide the actual limits of Hungarian occupation of Czech territory.
(Photo via AP)
The steel helmeted German cycle corps participating in the Great Parade past Hitler, which was held in celebration of his 50th birthday on April 20, 1939.
(Photo by Hulton Archive/Getty Images)
A Finnish military cycle patrol, carrying spare bicycles, during exercises near the Russian border, 1939
(Photo by Keystone/Getty Images)
Truppenfahrrad, Germany, WWII
(via Fallschirmjager)
Columbia Compax Folding Bicycles, 1941
(via Vintage Columbia Bikes)
U.S. Air Force pilots at a bomber command station in England use bicycles to travel the mile-long tarmac from their headquarters to their giant planes on June 8, 1942
(Photo via AP)
British BSA Airborne Folding Paratrooper Bikes, used in all the major landings in WWII
(via Pathfinder Group)
Belgian Congo colonial troops at Port Tewfik, Egypt, 1943
(Photo via AP)
Bonus: A 24mm AT gun named Tb. 41 (Tankbuchse 41), produced in Switzerland during WWII
(via Tonnel UFO)
Finnish soldiers of the U.N. peacekeeping force on Cyprus line up for inspection at Camp Elizabeth, near Nicosia on May 5, 1964, after completing a 40-mile ride from their transit camp in South Cyprus. These troops will use their bicycles for patrol duty as they attempt to keep the peace between the warring Turkish and Greek Cypriots.
(Photo via AP)