More Dark Knight Rises rumors are surfacing — including what could be Bruce Wayne's craziest ride yet.
Spoilers below...
First up, London Boom Operator Freddie Z. Roche twittered this interesting bit of information about The Dark Knight Rises.
The Dark Knight Rises Inside Info, they are Building 2 Attack Helicopters in the same design as the Bat Mobile from The Dark Knight! BOOM
Boom indeed. A Bat-copter in the same style as the Tumbler? That would rule!
Whether or not this Tweet is accurate, we have no idea, but we what he's saying. Fingers crossed for BAT-COPTERS. Plus this BBC News report seems confirm the presence of Dark Knight airobatics (but not helicopters, jets):
Parachutists dressed in black and using a private jet painted black have been in action at Cairngorm Gliding Club's site at Feshie Bridge. A former US military C130 Hercules transport aircraft linked to The Dark Knight Rises has also been making flights from Inverness Airport. Feshie Bridge was reported as the location for filming earlier this month by Gavin Musgrove, editor of the Strathspey and Badenoch Herald. A chartered helicopter was also at the club's airstrip along with the black jet.
G/O Media may get a commission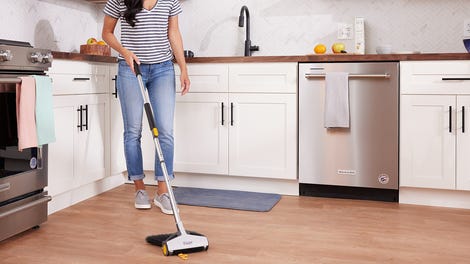 BOGO 50% Off
Flippr - BOGO 50% Off
That jibes with the reports of a crazy airplane stunt involving a C130 Hercules plane that we posted a while back.
And finally the last bit of news (and my personal favorite) comes from a casting call in Pittsburgh asking for football players. Why? Because Dark Knight Rises will feature the Gotham Rogues football team, playing against the Rapid City Monuments! Yay fake sports teams!
[via 411 Mania]