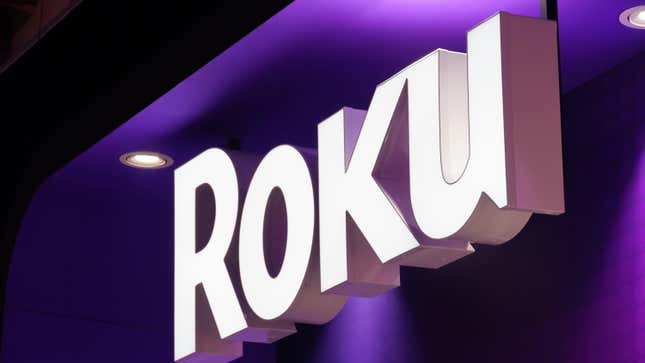 Westworld is back online, after being cancelled by HBO and subsequently removed from the company's HBO Max streaming platform at the end of 2022. The popular sci-fi series re-emerged on The Roku Channel on Wednesday, as reported by Tech Crunch.

Andrew Callaghan Talks 'This Place Rules'
Along with Westworld new content on Roku's platform also includes The Nevers and Raised by Wolves, two other sci-fi shows that got the axe much earlier in their respective runs than the four-season long Westworld arc. In total, some 2,000 hours of content have been shifted over to Roku.
The move is the result of a deal Roku and Tubi penned earlier this year with Warner Bros. Discover (the parent company of HBO), in the lead-up to a controversial planned merger between WB's two streaming services: HBO Max and Discovery+. As HBO Max has been been preparing to combine with Discovery+, the streamer has made massive content cuts, seemingly scrapping everything it can in the hopes of minimizing the costs it has to pay out in residuals for projects that are no longer in production.
Though potentially a shrewd business maneuver, the decision to effectively delete hours of content (i.e. peoples' hard work) off the internet has faced substantial pushback from media workers and show fans alike. The people want the content! And, at least in the case of the Roku deal, Warner Brothers managed to enact a compromise and return a subset of its movies and shows to the web. Granted, of course that means having to access yet another streaming service to cobble together all your favorite content.
In exchange for its content, Roku and Tubi will pay WB licensing fees. All it took to get HBO to return the popular shows to the internet was...a new monetization strategy.
Through a suite of new channels and the WB deal, Roku is offering the cancelled titles via free, ad-supported FAST streaming. Tubi, too, is set to add the same slew of shows and movies. Beyond Westworld, The Nevers, and Raised by Wolves, the following, formerly-HBO or Discovery+-available content is also now streaming through Tubi and Roku, per Tech Crunch:
FBoy Island
Legendary
The Bachelor
Cake Boss
Say Yes to the Dress
Finding Magic Mike
Head of the Class
The Time Traveler's Wife
My Cat from Hell
Breaking Amish
Caribbean Life
Paranormal Lockdown
Murder Chose Me
Mysteries at the Museum
A Wedding Story
How It's Made
My Five Wives