Noted scandal magnet and fearful Environmental Protection Agency leader Scott Pruitt reportedly wants to change his agency's challenge coin—a souvenir that cabinet members and other high-ranking officials make to give out for special occasions and to guests.

Pruitt would like the new EPA challenge coin to be bigger and be, in the words of the New York Times which broke the news, "less EPA, more Pruitt." Here's the vision for what would appear on one side of the coin:
Among the possibilities: a buffalo, to evoke Mr. Pruitt's native Oklahoma, and a Bible verse to reflect his faith.

Other ideas included using the Great Seal of the United States — a design similar to the presidential seal — and putting Mr. Pruitt's name around the rim in large letters, according to Ronald Slotkin, a career E.P.A. employee who retired this year, and two people familiar with the proposals who asked to remain anonymous because they said they feared retribution.
In comparison, his predecessor, Gina McCarthy, had a bunch of hands holding up the globe. Agency logos are traditionally on the other side of the coin, but apparently Pruitt thought the EPA logo looked too much like a marijuana leaf so he wanted to get rid of it, too.
G/O Media may get a commission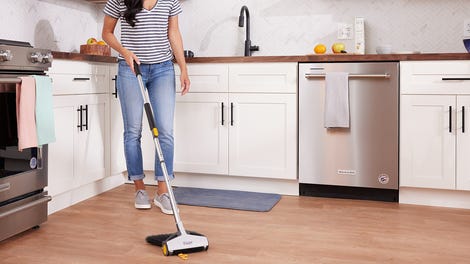 BOGO 50% Off
Flippr - BOGO 50% Off
Which, really? Have you even seen weed, Scott Pruitt? Do you even care about the agency you run?

(The answer to the last two questions is obviously no.)
The news comes on the heels of a string of scandals that have somehow not gotten Scott Pruitt fired, and which are but a taste of all the terrible ways he has run rough over the EPA's mission to protect the environment and public health and sucked up to industry. No wonder he doesn't want the EPA logo on the coin!
But look, we here at Earther understand the man needs to express himself. We're not monsters! So to honor Scott Pruitt's many efforts to undermine his agency, destroy public trust in government, and own the libs, we would like to humbly offer some ideas for his challenge coin.
A Water Fountain Overflowing With Sludge
Who remembers the sludge water fountain? I do, and it should be on this coin. (Editor's note: A mock-up can be viewed at the top of the article.) — Emily Lipstein, Social Media Editor
A Burning Earth
Just an Earth that is on fire. Forever. — Danielle Steinberg, Senior Producer

A $45,000 Soundproof Booth
I'm torn. I love a good scandal but I also recognize Scott Pruitt it doing lasting damage. So let's split the difference. I'm going with his secret phone booth, a monument to wasteful spending, the lack of transparency with which he's run the agency and all the ways he's bent over backwards to accommodate large, polluting corporations he's supposed to be regulating. Now if only we had a picture of it... — Brian Kahn, Senior Reporter
A Stack of Unfilled Records Requests
As a reporter and editor, my biggest day to day challenge when it comes to Scott Pruitt's EPA is accessing basic information about the agency. Seriously, it's hard! That's why more and more journalists are resorting to filing Freedom of Information Act requests to learn literally anything. We already know Scott Pruitt's office is drowning in FOIA requests, leaving whoever replaces him with years of work to do slogging through them all. Why not immortalize that legacy on a coin? — Maddie Stone, Managing Editor
A Kid From Flint
How about the face of a crying child from Flint, Michigan? Maybe she's crying from endless doctors appointments to rule out lead poisoning. Maybe she's crying about the rash on her arm. Regardless, the EPA failed her—and the rest of the kids—then, and they're not doing anything to prevent future Flints now. — Yessenia Funes, Staff Reporter
A Head In the Sand
Scott Pruitt, Head of Environmental Protection Agency. Closed Eyes. Black Hearts. Can't Lose. — Stephen Michael, Producer