After months of delay, Walt Disney World's Hall of Presidents will reopen tomorrow with a controversial addition. Yes, President Donald Trump has been immortalized in robot form and will stand next to other presidents like Abraham Lincoln and George Washington. And a Disney superfan, Scott Gustin, just posted a preview.
The big question that has been on everyone's minds since January? What could robo-Trump possibly say that would both sound like him and appeal to a family-friendly audience? The whole thing about Mexican rapists probably wouldn't fly. And calling the intelligence community Nazis probably wouldn't sound too great. That stuff about grabbing women by the pussy is definitely out.
A clip posted by the website WDW Magic shows that George Washington introduces Trump, who then recites the oath of office. He then says:
From the beginning, America has been a nation defined by its people. At our founding, it was the American people who rose up to defend our freedoms and win our independence. It was why our founders began our great constitution with three very simple words: we the people. Since that moment, each generation of Americans has taken its place in the defense of our freedom, our flag, and our nation under God.

These are the achievements of the American spirit—the spirit of a people who fought and died to bring the blessings of liberty to all our people. Above all, to be an American is to be an optimist, to believe that we can always do better and that the best days of our great nation are still ahead of us. It's a privilege to serve as the president of the United States, to stand here among so many great leaders of our past, and to work on behalf of the American people.
G/O Media may get a commission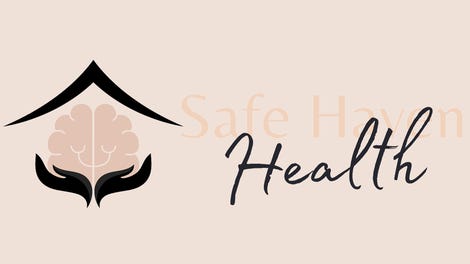 Addiction counseling
Safe Haven Health
The Magic Kingdom attraction was closed down in January so that Disney's Imagineers could add the 45th president, but there were rumors that President Trump might not have any lines and that the Trump team wasn't cooperating with Disney. In June, Vice's Motherboard retracted two stories about the drama behind the scenes after Disney Parks disputed "media reports" that Trump's robot would potentially not have any dialogue.

But starting tomorrow, Trump will be loud and proud in the Mouse House. And a new blog post by Disney confirms that Trump himself recorded audio for the attraction:
As has been the tradition with every new president since the attraction debuted, an Audio-Animatronics figure of President Donald J. Trump has been added to the show and features the latest advances in technology that enable smoother and more lifelike movements. President Trump personally recorded remarks exclusively for The Hall of Presidents, just as each sitting president has done for the attraction since the early 1990s.
Disney's tradition with robot presidents started at the 1964-65 World's Fair in New York when people were amazed to see audio-animatronic figures like Abraham Lincoln stand up and speak. And I have a feeling that audiences of 2017 will be amazed as well after seeing President Trump tomorrow. But maybe not for the same reasons.

Update 6:41pm: Someone on Twitter made a video of robo-Trump with audio that might be a little more true to his legacy and character:
Sounds about right.
Update, December 19th, 10:05am: As one of the most unpopular presidents in modern history, Disney has made some changes to the attraction to prevent people from messing with robo-Trump:
Yikes.
Correction: This article previously misidentified Twitter user Scott Gustin as a Disney employee. He's just a superfan. As fellow superfans, Gizmodo regrets the error.