Argentinian filmmakers Gonzalo Moiguer and Rodrigo Melendez have set about making a movie shot entirely in vertical orientation. GREAT.
It's vertical because a lot of people use phones to shoot vertical video! Clever? Maybe! It comes with good intentions at least. I asked the Moiguer why vertical, and amongst his reasons is an interesting comment on form: "It's a way to go against people saying it's wrong, that there should be only one way to make films. If we don't question the way we produce, then the art form is dead."
OK sure fine, but shooting vertically a good way to make a movie that you want people to look at with their eyeballs? Hell no. (The film, by the way, isn't even shot with a phone. It's shot with a Black Magic Pocket Camera.)
What we have here, folks, is an art film. The premise, as sent to us by the filmmaker:
The film is about a group of actors who steal phones and use their social media profiles to study these subjects. They proceed to replace them in their lives to reenact moments of solitude and wait.

Here is a preview we've made focusing on their relationships inside the house they inhabit.
G/O Media may get a commission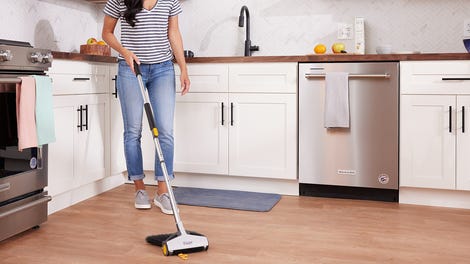 BOGO 50% Off
Flippr - BOGO 50% Off
For those of you who don't speak Spanish, don't worry, the dialogue is very boring. That doesn't matter though because this movie isn't about the plot; it's about the way the thing is shot. The black bars on sides of the video trailer above tell the whole story. It goes a little like daojfhasd;lkhafjdkusdgbfdas.
We have discussed time and again how people need to stop shooting vertical video. It may seem more intuitive to hold you phone vertically when you're shooting video with your phone, but doing so will kill puppies! Also you will get much better results if you simply tilt your phone 90 degrees ad get a nice wide image.
Today, we live in an HD word. We watch movies and TV wide because it looks better. The screens we watch it on are designed to watch wide video. If you cue up a video on your phone or tablet, chances are you're going to rotate it into landscape orientation.
It's a clever hook, it makes the movie look real bad. If you need proof that it's just a gimmick, consider what people will say about this thing (if they ever say anything else.) Oh it's wonderfully acted and it's a beautiful story? Nah. They'll say: You know, the one nobody watched because it the black space made their heads explode.