With the possible announcement of the 3G iPhone only a week away, many current iPhone owners are itching to upgrade, which takes money. Other people, finally bitten by the iPhone bug, are eager to buy one, only they are harder to find in stores. This creates a nice, natural supply-and-demand formula that we managed to exploit not once but twice on eBay. Not only did I sell my iPhone in 24 hours, but I sold it for more than I paid.
A week ago, Benny and I both made the decision to sell our 8GB iPhones. Even though the iPhone is now a year old, there is still huge demand for it. On a weekly basis, lines form inside and even outside Apple stores, specifically for the iPhone. This dwindling stock of iPhones on the web and in stores makes it a perfect item to sell on eBay, new or used.
Having sold items before on eBay, I knew to check how many iPhones were currently for sale. My search brought back 1,800 auctions. At first I thought, no way would I fetch decent money for my six-month-old phone. But after studying the eBay iPhone market, I noticed something strange. Of the 1,800 iPhones on eBay, a whopping 1,200 are unlocked. And of those 1,200 unlocked, 800 are basically brand new. These new unlocked iPhones will easily reach over $500 for 8GB models and $600 for 16GB models.
But current iPhone owners have, by definition, used iPhones. Turns out, that's OK. In my research, used 8GB iPhone auctions usually ended around $350, which is good money. But by following a few strategies, a used iPhone can easily sell for more than that.
G/O Media may get a commission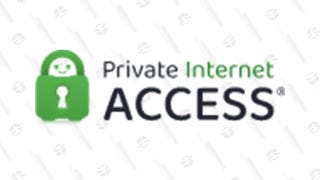 $3 per month
Private Internet Access | 2 Years + 2 Months Subscription
What to Include
Since most of the auctions are for new iPhones, it's best to have the original box and accessories, This will allow the auction to compete with the new ones, and buyers pay much more for a complete set.
Unlocked = $$$
Even if it might be unauthorized, having an unlocked iPhone will bring much more attention. Used unlocked iPhone auctions usually end above $400 for 8GB models and above $500 for 16GB models. And these figures are on the low end of the results, and it's not uncommon for 8GB iphones to sell above $500, like these two, here and here, that sold for $560. So by simply selling a Pwned and unlocked iPhone, a much higher selling price can be expected.
Listing Duration
A week ago when I sold my iPhone, I had originally listed it with a 7-day auction. This was a mistake. 24-hours after my listing was posted, not a single person had looked at it. With over 33 pages of iPhones on eBay, it made sense that no one was going to search all the way to page 33 to see new listings.
So the shorter the listing time the better, and the 1-day listing option was the best. Not only did it put the auction on the 9th page of the search, as opposed to the 33rd, it also provided instant gratification, since it only took 24 hours for the iPhone to sell.
Starting Price/No Reserve
Even if the listing has only 1 day, starting it off at a low amount is smart. By having an auction that starts at $1 with a no-reserve price, it attracts more watchers, and usually brings a higher selling price. Yes, having no reserve could mean that your precious auction item sells for 3 bucks, but it hasn't happened to any of the 8,000 completed iPhone sales on eBay, so why would it happen to yours?
Shipping
It's also smart to say you'll ship worldwide, especially for unlocked iPhones. Most of the unlocked iPhones that advertise worldwide shipping not only attracted more watchers and brought more money but, surprisingly or not, they also usually ended up selling within the US.
Title & Keywords
The most important part of selling an iPhone on eBay is the title, since it basically attracts the buyer. A good title it will bring more watchers, and using popular keywords is the way to go. Stuff like "No Reserve," "NR," "Unlocked," "Jailbroken," "Any GSM SIM," "Original Box" and "Accessories" are just a few. If the auction ships worldwide, then make sure the title advertises this. In this auction, simply stating "Ship Worldwide" brought in $610 for a used 8GB. The more keywords the better, so it's best to add a subtitle for an extra 50 cents. This allows for a whole extra line which will fit much more of the important keywords. Here's a solid, winning title and subtite:
UNLOCKED Apple iPhone 8GB Jailbroken Any GSM SIM
Original Box and Accessories SHIPS WORLDWIDE
By using these techniques I was able to sell my used iPhone for $425 ($410 after fees), and it has made me even more excited for Steve Jobs' keynote on June 9th. Bathtub-lovin' Benny did a little worse, or a little better depending on how you look at it: He didn't advertise worldwide shipping, he had an aftermarket charger instead of the original one and his iPhone had a big scratch on it, and he still cleared $380. After expenses!
For current iPhone owners who have been contemplating selling in anticipation for the new iPhone, you might want to act quickly while it's still a seller's market. Then again, the market may already be flooded.