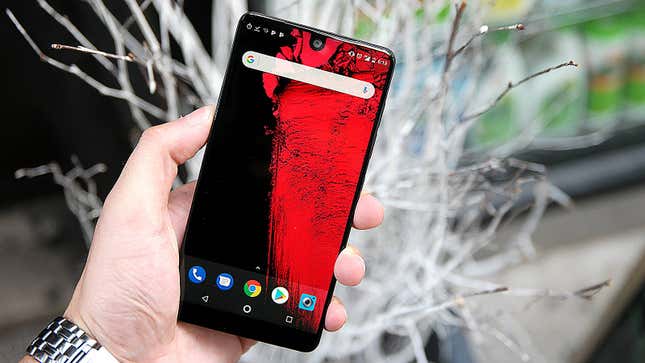 When the Essential Phone first came out, I didn't like it very much. But my main objection wasn't its build or features—no, it was basically that for $700, its camera simply wasn't in the same league as the Galaxy S8, the iPhone 7, or any other expensive flagship.
Thankfully though, post-launch, Essential didn't just give up on the PH-1. Instead, the team followed up and improved things like image quality and camera shutter lag. After a few months of updates and some price drops, the Essential Phone made a strong comeback. Suddenly, at $450, the PH-1 could be considered a solid rival to handsets like the OnePlus 5T or some of Motorola's mid-range phones, and depending on the competitor, it featured a noticeably lower price.
Then, earlier this week, the Essential Phone was discounted down to a shocking $224, a ludicrously cheap price so low that we've only seen it briefly during Amazon's most recent Prime day back in July. At $224, the PH-1 easily outclasses any budget handset you can buy right now, which is why it's no surprise that the supply of super-cheap Essential Phones has already sold out.
Still, the Essential Phone is currently listed on Amazon for just $335, which is way less than the phone is actually worth. If it hadn't been for Essential's struggles at launch, the PH-1 totally could have justified a $600 asking price. To make the deal even sweeter, Essential is still pumping out updates for its phone, with the PH-1 being one of the first, if not the first non-Pixel phone to get the upgrade to Android 9 Pie. Meanwhile, Samsung's latest phone—the $1,000 Galaxy Note 9—launched running Android 8, and if Samsung's previous update cadence is any indication, it will be at least three months until the device has access to Android 9.
G/O Media may get a commission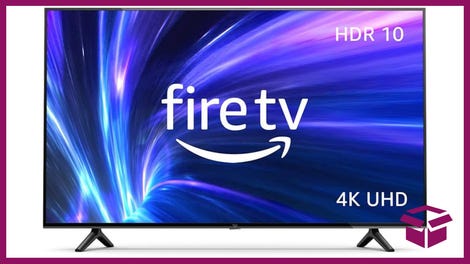 42% Off
Amazon Fire TV 50" 4K Smart TV
At this point, the price cuts on the Essential Phone have gone way past sensible, and while I know the phrase is overused, for this little money, for $335, the PH-1 really is a steal. It's got great specs for the price, a spectacularly good build, solid battery life, and after all this, its camera is totally fine now, too. There's also the PH-1's cool factor, because as the first phone to feature a notch, it deserves its own little spot in annals of smartphone history.
Sure, the Essential Phone itself still has a few issues, such as its missing headphone jack, but sadly, but that's kind of the norm nowadays. And as for the Essential Phone not having water-resistance or wireless charging, those are features you'd be hard-pressed to find on any other phone in this price range. Really, the Essential Phone's only legitimate knock is that the whole company might go under or get bought out, at which time, further software support or updates could quickly dry up. This is no small concern. We haven't heard much about Essential's fate since May, when Bloomberg reported that it had already "canceled development" of what would presumably be the Essential Phone 2. But once again, for $335, you could still do so much worse.
So now I ask you, how low would the Essential PH-1 have to go before you'd be willing to buy one—if ever? I might buy one and just keep it in the box, as a reminder of what a wild ride it's been.