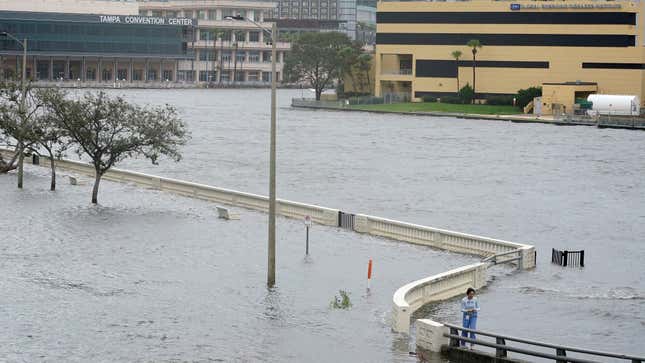 Hurricane Idalia made landfall over Florida this morning as a high-end Category 3 storm with maximum sustained winds over 100 miles per hour.
Hurricane Ian Recovery | Extreme Earth
The strong winds and flooding have cut off power for more than 260,000 businesses and households, according to data from PowerOutage.us. The largest outages are in the Florida bend on the Gulf Coast. It jumped from earlier this morning when there were about 160,000 outages reported on the map. An alert from the National Hurricane Center warned that residents in the affected areas can expect "long-duration power outages" this week.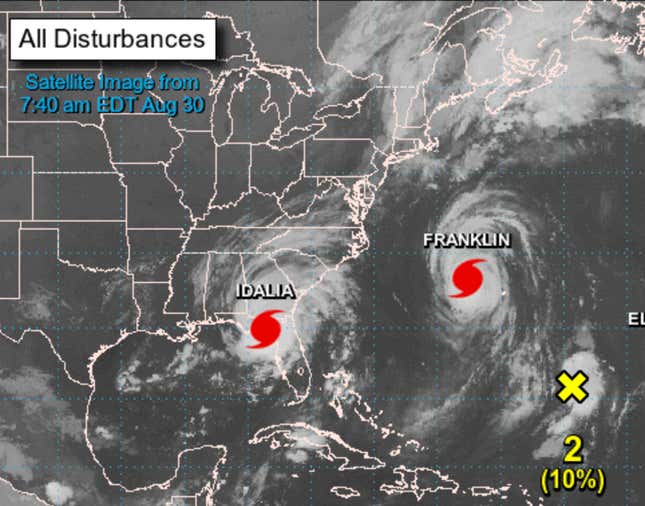 Hurricane Idalia has also created a strong storm surge, which is the abnormal rise of water that occurs because there is a storm in the area. It's especially life-threatening for people who happen to live by bodies of water when a tropical storm rolls in, according to the National Oceanic and Atmospheric Administration. "Surge concerns will continue along the west coast even though is pulling away from our area. Highest surge will be around the time of high tide this afternoon hours. Remain alert!" the Tampa NWS station tweeted this morning.
Videos uploaded to Twitter show how the winds have whipped trees around, leaving very low visibility of the area:
The Florida Division of Emergency Management, an emergency response agency, has asked residents in the path of the storm to shelter in place. Those who have to change location were advised to avoid driving through any floodwaters. "It is NOT safe to walk in or drive through flooded roadways," the department tweeted this morning. "Just six inches of moving water can knock you down, and one foot of moving water can sweep your vehicle away. Turn around, don't drown."

The incoming hurricane was also marked by fears of contaminated gasoline. This past weekend, the Florida Department of Agriculture and Consumer Services wrote on its website that gasoline purchased this Saturday at some stations supplied by Citgo is likely contaminated with diesel fuel. The department's website has a list of more than 20 locations that may have contaminated fuel.
Contaminated fuel can damage cars. Officials warned residents who purchased gasoline at those locations to avoid using their cars due to the risk of becoming stranded if they attempt to evacuate their area.
Want more climate and environment stories? Check out Earther's guides to decarbonizing your home, divesting from fossil fuels, packing a disaster go bag, and overcoming climate dread. And don't miss our coverage of the latest IPCC climate report, the future of carbon dioxide removal, and the un-greenwashed facts on bioplastics and plastic recycling.