The Devil in the White City is finally coming to the big screen. According to Deadline, Erik Larson's 2003 book about a real life serial killer at the 1893 World's Fair is one step closer to reality, with Martin Scorsese slated to direct and Leonardo DiCaprio to star.
Paramount outbid four other studios to snag the rights to the book after Warner Bros couldn't get the project off the ground. And while the story revolves around a serial killer, his victims, and some pretty gruesome material in general, personally I can't wait to see what they do with the atmosphere of the 1893 Fair in Chicago.
Between the incredible light displays, the Ferris Wheel, and the countless other high-tech machines on hand, the 1893 fair was a sight to behold. Or so we were led to believe. Given the time period's technical constraints for documentation, we don't have nearly as much media from the event as we'd like.
Scorsese's version will no doubt be as close as we here in the 21st century will get to traveling there ourselves. But prepare for things to get bloody.
G/O Media may get a commission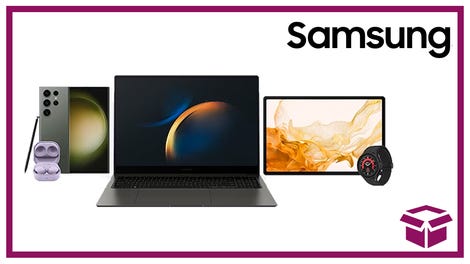 24 hour deals
Discover Samsung - Daily Deal
From Deadline:
DiCaprio will play Dr. HH Holmes, a cunning serial killer believed to have murdered anywhere from 27 to 200 people at a time when the city of Chicago was enthralled with hosting the World's Fair of 1893. Holmes constructed The World's Fair Hotel, an inn more lethal than the Bates Motel, especially for young single women. The sociopath used charm and guile to lure guests into what became known as a "murder castle," a haunt that had a gas chamber, crematorium and a dissecting table where Holmes would murder his victims and strip their skeletons to sell for medical and scientific study.
Yeah, it's pretty dark. But, again, I'm most excited to see what kind of world Scorsese is able to build at the 1893 World's Fair, officially known as the Columbian Exposition.
Will we see any cameos from the likes of Nikola Tesla? What about all the technological marvels that debuted there? Hopefully Paramount is able to pull this highly anticipated (and long overdue) project together.
(AP Photo/Axel Schmidt)