What's 239 feet long, flies at 647mph, and has three floors that include a grand staircase, four giant full suites, boardroom with hologram projector, a full spa, concert hall, car garage, and a space-age lift that drops onto the runway?
Apparently, it may be Saudi Prince Alwaleed bin Talal bin Abdulaziz Al-Saud's new specially retro-fitted A380. As you may remember, the arabian Prince shone his genie lamp and bought an Airbus A380—the biggest passenger plane in the world—for his personal use.
British company Design Q is now making the plans for its interior, three floors with every luxurious detail you can imagine, including a lift that goes all the way down to the runway's tarmac and extends a red carpet so guests can get into the flying palace. I can already imagine a stunning hostess saying "Welcome, Mr Bond."
In addition to all of the above, the full marble Turkish bath in the spa, and twenty first class seats/beds for the extra guests, the plane will be full of high tech gadgets. The boardroom, for example, will have a hologram projector and a giant touchscreen perspex table, while each suite will include a virtual prayer mat proyector, always pointing in Mecca's direction.
G/O Media may get a commission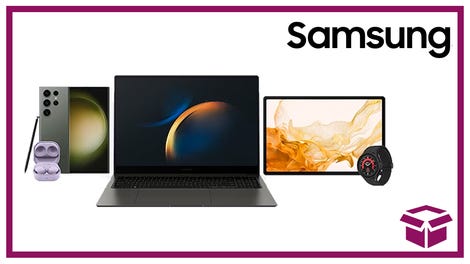 24 hour deals
Discover Samsung - Daily Deal
Whoever bought it, I hope he invites us for a trip. And with "us" I mean "me." I can sleep on the couch, Mr Prince Sir you. [Daily Mail]