Aweditorium: An incredibly beautiful app for finding new music with a wealth of content. It's free, so you should really just give it a spin.

Magic Fiddle: Rosa's the fiddler on the roof:
Smule, the maker of the popular Magic Piano iPad app, has just shared its new Magic Fiddle app with us. It's cleverly designed, produces lovely sounds, and will only briefly frustrate the hell out of those with non-existant musical talent.

Despite being initially frustrating for a beginner, the app will actually leave you fiddling a mellow tune in little time. Magic Fiddle guides you through the proper way to hold your iPad-yes, you're supposed to rest your chin on it-and then gradually walks you through some simple songs. Once you're confident in your fiddling skills, you can compete against folks around the world and work your way up the Magic Fiddle leaderboards.
$3

Muji To Go, Muji Calendar, Muji Notebook: Kat gets minimalist:
Anyone familiar with the minimalist Japanese store Muji (which has shops all around the world) will expect these three apps to be cleanly-designed and stylish. The Calendar app is my favorite, but Notebook is bound to be the digital Moleskine-equivalent.

Both the Calendar and Muji To Go are free, but the Notebook app costs a few bucks-$4, to be exact. Muji To Go is a neat little app that bundles in relevant services for jetsetters, such as world clocks, Forex currency converters, weather and a cute calculator.

Calendar actually syncs with Google Calendars (though works just fine on its own, too), and is a worthy extension to their stationery line. It supports pinch-to-zoom, and has varying shades of grey and red to organize events properly.

While there are heaps of sketching apps out there already, Notebook looks really minimal and works with both sketching and note-taking. It recognizes handwriting, and also lets you import photos and PDFs for scribbling and drawing on-which can then be emailed on to other people.

A nice way to resign from a job, using that month's pdf report?

There's a fourth app, which is also free, though it's just a glorified catalog for their clothing range.
Calendar and Muji To Go: Free; Notebook: $4
G/O Media may get a commission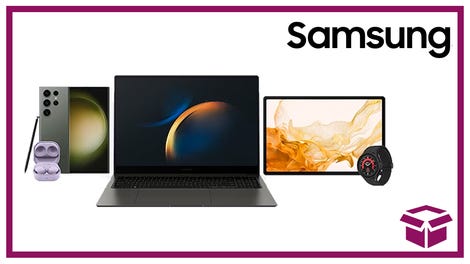 24 hour deals
Discover Samsung - Daily Deal

Great Migrations: A companion app to Nat Geo's awesome new show lets you actually guide various types of animals on their great migrations. It's a little informative but mostly entertaining, like Flight Control but with zebras instead of airplanes. $5.