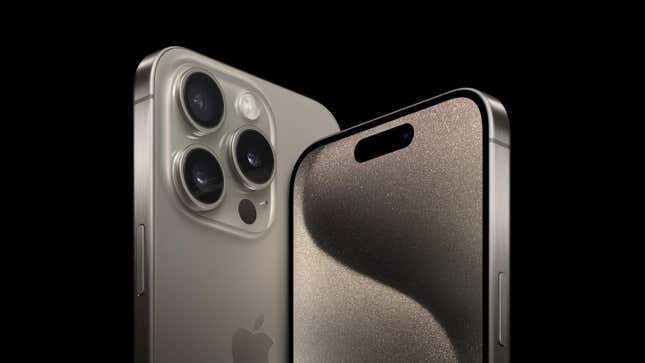 Apple revealed Tuesday at its Wonderlust event that it would replace the switch located on the side of other iPhones used to mute the phone's ring. A new "action button" will replace the old ring and vibrate button on the iPhone 15 and 15 Pro that will allow the user to customize its function.
Apple Unveils Its iPhone 15 and Apple Watch Series 9
Instead of having only one function, the button can be additionally programmed to activate other features including the camera, recordings, and opening a note, among other things.
Users will still be able to use the button to switch between silencing their phone or turning on their ringtones. To activate the feature, the user simply has to hold the button in place and a gentle vibration will confirm.
Read more: Everything Announced at Apple's 'Wonderlust' Event
Apple said in its press release that "a press-and-hold gesture with fine-tuned haptic feedback and visual cues in the Dynamic Island ensure the new button launches the intended action."
Apple's iPhones have featured the vibrate and ring switch since its release in 2007, and those who do not want to stray from what they know will still have access to the generic switch on the regular iPhone 15.
Apple said in its press release that it will be adding the Translate option to the action button later this year to activate live translate
Want to know more about Apple and the iPhone? Check out our full coverage of the iPhone 15 launch, our review of the iPhone 14 Pro, or our comparison of night pics taken by the iPhone 14 and the Google Pixel 7.