Age of Zombies: Age of Zombies was a game on the PSP and it's bringing its 16-bit zombie killing awesomeness to the iPhone. You play as Barry Steakfries and travel through time to prevent the bad guy from releasing zombies that want to kill the world. It's a twin-stick shooter that looks really good and is perfectly retro to be a hit. At only $2.99, it's a pretty good deal for a great game.
Deadly Mississippi Tornado Kills More Than 2 Dozen | Extreme Earth

NBA Gametime: NBA Gametime gives you scores, stats and a play-by-play of all the NBA games going on that night. It also offers in-app purchases for league pass mobile ($44.95) and Game Time Plus ($9.95). If you spring for both packages you'll be able to watch nearly every NBA game throughout the season, listen to radio broadcasts, and view highlights all on your iPhone. The app is actually a little buggy right now (stats are wonky and it takes a long time to load) but I'm hopeful the NBA will update it before the Heat start destroying everyone in their way.
G/O Media may get a commission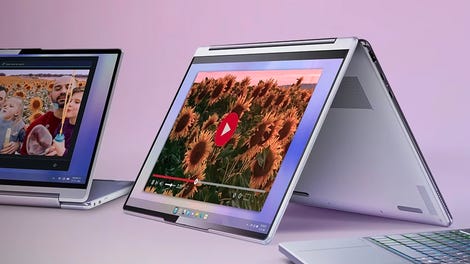 up to 70% off
Lenovo Spring Clearance

Mental Killer: It makes your iPhone the key component of the magic trick. The classic "guess the card" trick is technologified by dialing out on your iPhone and having it stun your audience when your iPhone magically tells you what card you pick. The trick is really effective (though sorta simple), I've already got my friends thinking I should join up the Ministry of Magic. Who knew the iPhone made for such a great magician's assistant? $19.99

Foodspotting: Foodspotting doesn't just tell you where to eat, it literally shows you, with user uploaded pictures, what you'll be eating. Actually seeing how fatty that pork belly is going to be makes you never want to read a menu again. The app is pretty slick and very easy to use (though a teensy bit gaudy). You can easily take pictures and upload them to Foodspotting straight from the app and even follow specific guides for the most deliciousness around you. Now you know why everyone's always taking pictures of their food.

">AMNH Cosmic Discoveries: Kyle says:
Cosmic Discoveries, the latest app from the American Museum of Natural History, lets you explore nearly a thousand space-related images and blurbs, arranged neatly in a galaxy swirl-mosaic. Think of it as getting your mind blown, fun-sized.
I nod my head in agreement.

Sex Offender Tracker: Antoine Dodson! Yup, he of hide yo wife, hide yo kids fame is selling an iPhone app. As silly as that may be, the app is semi-serious: it's a sex offender tracker. It'll scan your neighborhood and pop up red dots if there are known sex offenders around you. 5% of the app goes to the Rape, Abuse and Incest National network (RAINN) so there's a good cause in supporting the ridiculous Antoine Dodson.

ARstreets: When you tag up walls in augmented reality it's completely legal and you don't even have to get paint on your fingers! Kat, the notorious street artist says:
The free app is only available in the US, where graffiti artists can daub their insignia on the sides of restaurants or other retail outlets, and then share them on Foursquare or even Facebook and Twitter. Users can fire up the augmented reality app to check for tags wherever they go, and even steal other people's tags (which awards the creator extra points).

VLC: If you have a ton of videos with crazy codecs and are too lazy to convert them into a format fit for your iPhone. VLC is your best friend. Download it now. As Matty B explains the other features in VLC:
VLC's now a universal app. It got a speed boost in the process, and you can delete videos directly off your iPad or iPhone.
Finally. So awesome.