DC does not seem concerned about this at all, since they and Warner Bros. keep producing them. The latest property to get the small screen treatment are the Teen Titans, as TNT is about to order a pilot based on the Teen Titans called, simply Titans.
Written by Oscar-winner Akiva Goldsman and Marc Haimes, the script focuses on Dick Grayson becoming Nightwing and leading a new group of superheroes. The only other team members confirmed are Starfire and Raven, with the rest just described as "many others."
Apparently, the show's been stuck in production limbo ever since TNT underwent a regime change. But now, an pilot order seems imminent.
So add Titans to Gotham, Constantine, Arrow, The Flash, and Supergirl to the list of DC television projects. Generally speaking, the shows have been good moves for the brand, which doesn't have the movie power of Marvel. And they've been going for some diverse styles. Gotham has been repeatedly described as noir. Constantine aims for the supernatural. The Flash has been purposefully designed to be brighter and more fantastic than Arrow's darker and realistic vibe. Finally, we've heard that the goal is to make Supergirl funnier than any of the other ones currently on deck.
Back when Supergirl was just a rumor, it seemed like adding one more show, and one focused on a female hero, was a good move. And the DC shows, based on the pilots, are generally quite good.
G/O Media may get a commission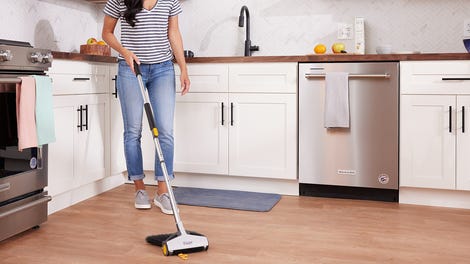 BOGO 50% Off
Flippr - BOGO 50% Off
Now, however, I'm actually getting worried that this is going to glut the market. With TNT, that's a fourth network hosting live-action DC shows. That's a lot of universes to keep track of, especially when a lot of these characters have comics histories that intertwine. We heard at Comic Con that the different networks are keeping their shows in separate worlds. So there's every chance we end up with different iterations of the same character on different shows.
Not that they can't both be good, but that just invites comparison. Actually, just having this many universes invites comparison. This is an insane number of shows that DC/Warner Bros. is bringing to the air.
I really want to be excited to see these characters, but I'm getting kind of exhausted. I'll probably be excited come this time next year, though.
[Deadline]