Last week brought news that Apple is planning to launch its highly anticipated (by some, anyway) iTunes Movie Store very soon, perhaps even at the invite-only secret meeting on September 12, and now we have a list of movies likely to make their way to Jobs' online store. There are Disney movies as far as the eye can see, which isn't surprising given Jobs' presence on the board of directors over at the Magic Kingdom. For a full list (so far, anyway), hit the jump.
So, what movies will you be able to download for $9.99 or $14.99 if it's considered "new"?
From Walt Disney Pictures: James and the Giant Peach, Pocahontas, The Lion King, Aladdin, Chicken Little, Herbie: Fully Loaded, Sky High, Ice Princess, National Treasure, Pirates of the Caribbean: The Curse of the Black Pearl, The Chronicles of Narnia: The Lion, the Witch and the Wardrobe.

From Disney/Pixar: Toy Story, Toy Story 2, Toy Story 3 (?), A Bug's Life, Monsters Inc., Finding Nemo, The Incredibles, Cars.

From Miramax: Cold Mountain, The Hours, Chicago, Cinderella Man, Scary Movie 1,2,3 and 4.

From Touchstone Pictures: The Royal Tenenbaums, Pearl Harbor, The Sixth Sense (with Hollywood Pictures), Unbreakable, Gone in Sixty Seconds, Shanghai Noon, Deuce Bigalow Male Gigolo, The Hitchhiker's Guide to the Galaxy, King Arthur, Hidalgo, Open Range, Signs, Reign of Fire.

Apart from Disney and Pixar, Lion's Gate Entertainment will make the following, mostly horror, movies available: American Psycho, Dogma, Ghost Dog: The Way of the Samurai, Pi, Requiem for a Dream, Open Water, Dirty Dancing: Havana Nights, The Punisher, Fahrenheit 9/11, Crash, Alone in the Dark, Hostel, Saw 1 and 2
G/O Media may get a commission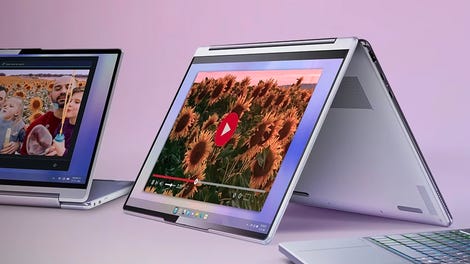 up to 70% off
Lenovo Spring Clearance
Toy Story 3 is the only really interesting film on the list, given that we didn't even know it was coming out. Other than that, enjoy your generous helping of good old fashioned Disney movie magic and second-rate horror films. Does anybody really want to see Deuce Bigalow on an iPod in the near future? Looks fairly banal and formulaic to me ($1 to Michael Caine).
iTunes Movie List Revealed - Hope You Like Disney [CrunchGear]