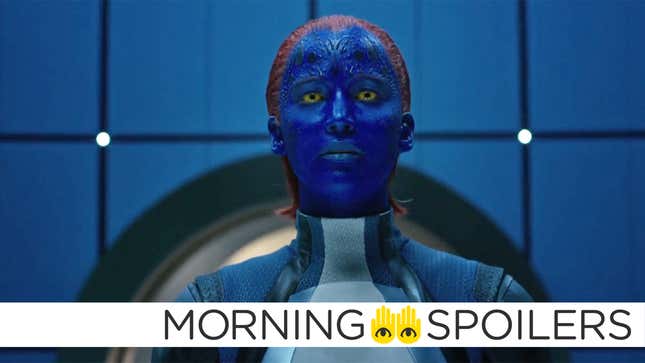 Don't expect to see Vincent D'Onofrio's Kingpin outside of Daredevil just yet. Josh Boone talks about his aspirations for New Mutants and beyond. Peter Capaldi discusses his Doctor Who future. Plus, new footage from A Monster Calls and Z Nation. Spoilers Now!

Meet Microsoft's New Surface Laptops

Guardians of the Galaxy/X-Men
After a year of back on forth as to whether or not she would consider a return to the X-Men franchise, Jennifer Lawrence told MTV News that while she doesn't want to return to the X-Men movies... she's willing to reprise her role as Mystique for a wildly improbable Guardians of the Galaxy cameo.
Oh my god, I would love to. I would choose that over doing another X-Men movie maybe. I won't be Mystique in the X-Men movies, but I would love to be Mystique in the Guardians of the Galaxy. I wonder if that can happen?
---
Pirates of the Caribbean 5
Keira Knightley is rumored to return for the movie, according to a report from celebrity gossip site Too Fab... so perhaps take this with a slight hint of skepticism for now.

---
Spider-Man: Homecoming
Vincent D'Onofrio says there's absolutely no chance the Kingpin will make an appearance in either Spider-Man: Homecoming, or Netflix's The Defenders.
---
New Mutants
Director Josh Boone tells Creative Screenwriting he's pitched New Mutants as a trilogy, leading with Demon Bear— which is not an intuitive start to a franchise, being a hospital-set horror story.
After I made The Fault in Our Stars, we made Fox a comic book. It walked them through a trilogy of New Mutant films that would build on each other. We used this program called Comic Life, and took all the images we had loved from the series and strung them together to show them the movie we wanted to do.

We brought it to [producer] Simon [Kinberg] and he really liked it. We've been going for the past year and a half to get it ready, and I'm about to go location scout and we have a release date now.

We had loved this X-Men spinoff, The New Mutants. We had loved Bill Sienkiewicz's run with Chris Claremont that had Demon Bear. It was really dark, interesting, and different from the typical X-Men stories that we had read.
---
Lego Batman Movie
Behold the many faces of justice in a new poster for the movie. [Comicbook.com]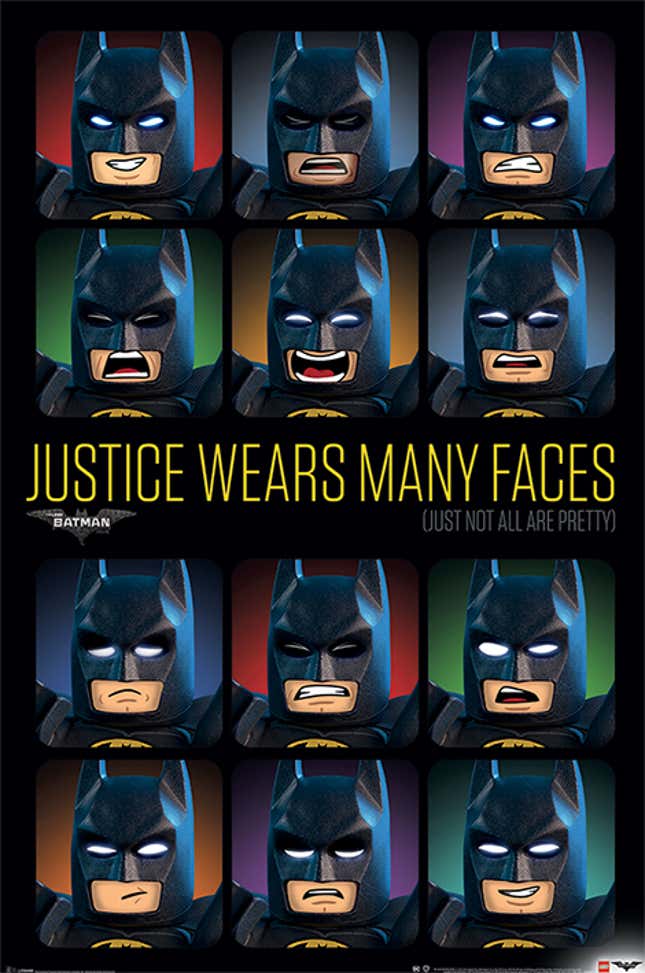 ---
Peter Rabbit
Here's your first look at the new CG-version of the beloved Beatrix Potter character. Does that rabbit... somehow have a Sreamworks smirk?
---
xXx: The Return of Xander Cage
Here's a new trailer for the film.
---
A Monster Calls
A bevy of new clips have been released for the film. First up, a selection of behind-the-scenes footage.
Second, a new featurette about bringing the titular monster to life:
And then, the monster goes on a spree of house-destruction in a new clip.


---
Doctor Who
Peter Capaldi continues to dance around talk of his future in the show:
I don't want to escape the idea that I'm Doctor Who. It's finite. I won't be Doctor Who forever, so there will be a day when people don't come and say hello.

It's a really unique position to be in. There are only 12 people to have played this role and you become the focus of the affection for the role.

You stand on the shoulders of everybody else who has played it, and they've done all the work. I just turn up and look alarmed or be excited or blow up a Dalek here and there.
[Metro]
---
Enhanced
Fox has commissioned a new scifi drama series about the lives of two brothers and a scientist amidst the discovery of a groundbreaking (and potentially disastrous) scientific development.
After creating a new technology that can potentially change mankind, an idealistic and brilliant female scientist get caught up in the battle between two biotech billionaire brothers. As the story unfolds concurrently in the present day and a decade in the future, we see how an idea conceived with the best of intentions can have repercussions no one ever imagined – or perhaps didn't want to.
---
The Magicians
Here's a new featurette about the characters of season two.
---
Z Nation
And finally, here's a new teaser for the show's return next year.


---
Additional reporting by Gordon Jackson. Banner art by Jim Cooke.