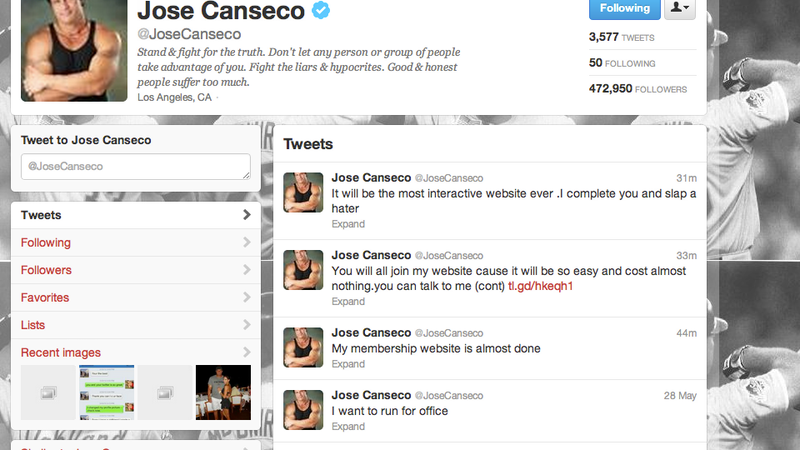 Welcome to Jose Canseco's new website, where you can pay real money to talk baseball and nonsense and see the former major leaguer and current juice head take his daily shot of testosterone. Wait, what?
No really, this morning, he tweeted details of his new "membership website" it from his utterly ridiculous account.
"You will all join my website cause it will be so easy and cost almost nothing.you can talk to me direct using a video feed and get to see live baseball footage of me playing so you haters can make fun of me ,also you will wee me inject my weekly dose of testosterone and lots more"
That right there is a real, unabridged tweet from the Worcester Tornadoes player. Now the logical conclusion is for you to go follow him because his account might be one of the best and weirdest things to ever produce 140-character messages. [@JoseCanseco]