Tinder introduced new pricing tiers in 2015, charging users a monthly fee in exchange for a few bonus features, like undoing a swipe or changing locations. These premium options are available to all paying users, with one catch: Older people have to pay more. But a California judge ruled yesterday that this pricing structure is age discrimination.

"We conclude the discriminatory pricing model, as alleged, violates the Unruh Act and the UCL to the extent it employs an arbitrary, class-based, generalization about older users' incomes as a basis for charging them more than younger users," Superior Court of Los Angeles County judge William F. Highberger ruled, according to a court doc. "Because nothing in the complaint suggests there is a strong public policy that justifies the alleged discriminatory pricing, the trial court erred in sustaining the demurrer. Accordingly, we swipe left, and reverse."
The Unruh Civil Rights Act prohibits any discrimination by a business based on someone's personal characteristics, while California's Unfair Competition Law (UCL) outlaws any "unfair," "unlawful" or "fraudulent" business practice as well as false or misleading advertising. The plaintiff, Allan Candelore, sued Tinder for age discrimination under both of the acts. Candelore said Tinder charged users 30 and older $19.99 per month for the subscription tier, compared to $9.99 or $14.99 for users under 30.
Tinder has tried to reason the price discrepancies for Tinder Plus by arguing that younger users are on a tighter budget. At TechCrunch Disrupt in 2015, the year Tinder Plus was announced, Tinder's cofounder Sean Rad said the company's "intent is to provide a discount for our younger users... It's not about necessarily optimizing for the dollars we bring in. It's about optimizing for the number of people we can bring in. If I live in an emerging country or somewhere with an emerging economy, I can't afford to pay as much as someone who lives in the US. There are some things we have to consider."
But Judge Highberger found the pricing structure disparity to be bullshit, noting in the court doc that Tinder's excuse is rooted in an arbitrary argument.
G/O Media may get a commission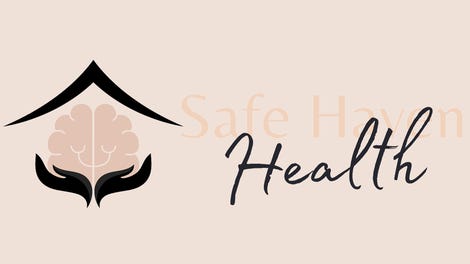 Addiction counseling
Safe Haven Health
"No matter what Tinder's market research may have shown about the younger users' relative income and willingness to pay for the service, as a group, as compared to the older cohort, some individuals will not fit the mold," the court doc states. "Some older consumers will be 'more budget constrained' and less willing to pay than some in the younger group."
This isn't the first time Tinder has been dragged for its discriminatory pricing. Upon the announcement of the varying price tiers, a number of users said that they were boycotting the app because of age discrimination. A man filed a class action lawsuit against Tinder in 2015, alleging that the Tinder Plus pricing plan discriminated against users based on both age and gender. And a Wired story published in the same year called Tinder Plus "total ageist bullshit."
We have reached out to Tinder for comment and will update this story if we hear back.