Sending threatening letters is a storied tactic for companies trying to get money from alleged pirates, by this stage. But spying on people and trying to subpoena their neighbours? Not so kosher, at least according to one federal judge.
In a ruling yesterday, New York federal judge Katherine Forrest (the same who presided over the Silk Road case, by the way) slammed porn company Malibu Media over the practices it was using to try and get money out of alleged pirates.
Malibu — the parent company behind major subscription site X-Art — sends letters to thousands of alleged copyright infringers, asking them to pay up (a few thousand dollars), or face a hefty lawsuit. Most people don't have the resources or lack of shame to fight a lawsuit about their pornography habits, so they pay up.
If they don't, Malibu resorts to tactics that sound a lot like extortion: in the specific case being heard, threatening to subpoena the defendant's neighbours and spouse. As Fight Copyright Trolls points out, Malibu's emails ask the defendant to either admit that he downloaded the content, or that someone else on his Wi-Fi (neighbours or spouse, presumably) must have done so.
G/O Media may get a commission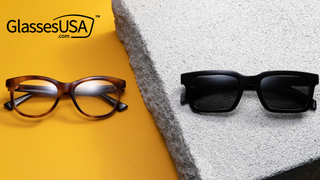 60% off frames
GlassesUSA.com Back to School Sales
In other words: admit you downloaded the films, or have us tell your neighbours and partners that you pirated porn. Judge Forrest agreed that the practice is shady: "At this point, this deposition appears to be harassment and at least outweighed by such considerations."
Despite the loss for Malibu, the case is still alive and kicking; hopefully, we'll get some more details on exactly how porn companies shake people down by the time it's over.