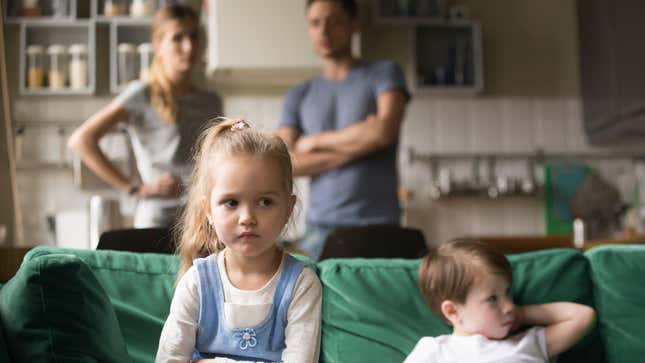 Illinois governor J.B. Pritzker on Friday signed into law a first-of-its-kind bill entitling young social media influencers to a percentage of earnings for monetized videos they appear in. The law, which could accelerate interest for similar legislation in other states, marks one of the first known examples of lawmakers successfully amending child labor laws to protect young workers from parents cashing in on their online labor.

Mourning the Loss of Addison Rae's Debut Album | The Meme Machine
When SB 1782 takes effect on July 1 2024, it will ensure kids under the age of 16 who appear in videos receive a cut of the earnings those videos generate. The adult behind the account will be required to set aside some of the minor's earnings in a trust account that the kid will receive access to once they legally enter adulthood. The law only applies to video content made in Illinois that generates more than 10 cents per view. Minors, meanwhile, need to appear in at least 30% of the content over a 30-day period to qualify for compensation. Adults who fail to abide by the new rules could find themselves on the receiving end of legal action.
"The internet provides more opportunities for children to display their creativity than ever before," a spokesperson for Governor Pritzker told Gizmodo. "In the event that minors are able to profit from that creativity, they deserve to be shielded from parents who would attempt to take advantage of their child's talents and use them for their own financial gain."
Adults profiting off a child's likeness will often create the minors' account under their own name in order to skirt part age restrictions on major platforms. If successful, this new law could protect influential younger users from unchallenged financial exploitation. To do that, Illinois lawmakers amended two sections of its state child labor laws by adding a section for "vlogging." Federal child labor laws are completely silent on the issue of rights for young social media creators.
Supporters of the law, including its sponsor Illinois Sen. Dave Koehler, say it can beef up worker protections for young creators while simultaneously avoiding needlessly penalizing parents who occasionally post recreational photos of their children.
"This new digital age has given us tremendous opportunities to connect with one another, but it's also presented legal issues that have never existed before," Koehler said in a statement. "We need to work with our children to see the problems they face and tackle them head-on before any further harm is done."
Koehler says the legislation was inspired by a 15-year-old high school student named Shreya Nallamothu who voiced concern over young users' protections after scrolling past multiple so-called "kidfluencers" on her social media feed.

"After finding that users could make money off of platforms such as YouTube and TikTok, I learned that, often, these kids are made to participate in videos without any guarantee of the income generated from the content," Nallamothu said in a statement. "I wanted to work with Senator Koehler to protect the money that these kids have rightfully earned."
YouTube, and Meta, which owns Instagram and Facebook, did not immediately respond to Gizmodo's request for comment about the law. TikTok declined to provide comment on the record.
States divided over online autonomy for young users
Illinois' new law marks a notable departure from a growing trend of tech legislation in nearly a dozen other states putting more power and control in the hands of parents. Texas, Utah, and Arkansas, have all passed laws forcing platforms to obtain parental consent before offering a broad variety of digital services to minors. In some cases, those restrictive internet camp downs even set mandatory bedtime for young users. Opponents of those laws, including major tech companies themselves, fear they could do more harm than good for children in vulnerable communities and force platforms to collect far more personal data in order to accurately verify age.
Placing too much control in parents' or guardians' hands risks potentially overlooking a clear tension of internet-age marketing highlighted by the Illinois law: young users are generating tons of online revenue. Part of the solution to that dilemma, some legal expets have argued, could come by way of amendments to federal child labor laws closely resembling the provisions laid out in Illinois. The idea isn't unpopular either. More than half (55%) of US adults surveyed by YouGov last year agreed when asked if child labor laws should be applied to child social media influencers.