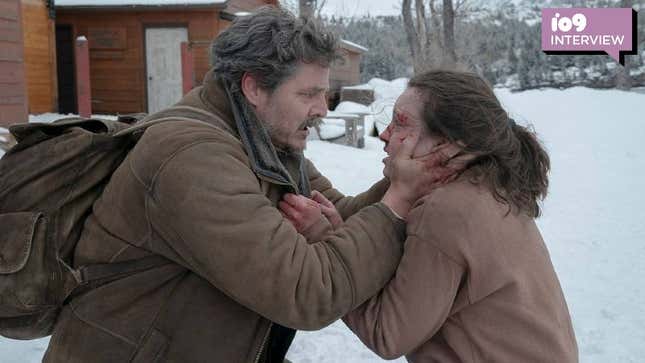 The shocking ending of The Last of Us season one is certain to have everyone talking for a long, long time. Luckily, io9 was among a group of journalists who got to talk to the people you'd want to talk to about it with most: showrunners Craig Mazin and Neil Druckmann.

In an extended press event, Mazin and Druckmann touched upon their personal feelings about the finale but also got into some other big moments and reveals now that the season is over. For example, Druckmann explained the fascinating origin of the episode's opening scene, which featured a flashback that's not in the games. Mazin voiced his anxieties about moving forward for season two, which will begin to adapt The Last of Us Part II video game—and Druckmann, who also wrote the Uncharted games, talked about why this show has worked when so many other game adaptations have not.
Plus, he teased a possible Last of Us prequel game! Read about it all below, but of course, beware of spoilers.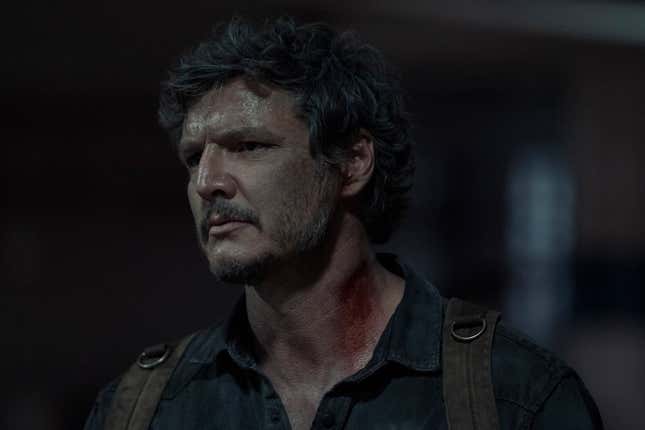 G/O Media may get a commission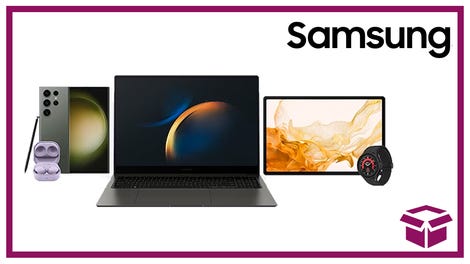 24 hour deals
Discover Samsung - Daily Deal
What did Druckmann and Mazin think about the ending of The Last of Us?
In the discussion, both Mazin and Druckmann didn't seem to want to talk too much about Joel's actions at the end of the series, presumably in an attempt to leave it more open to interpretation by the audience. But each did touch upon it in broader terms.

"I'm not suggesting that I have a hard opinion about how things go at the end," Mazin said. "I don't. I'm confused about it morally. I think it's a difficult choice. I go back and forth and I think a lot of people will go back and forth on it."
Druckmann, who came up with the idea to have Joel break Ellie out of the hospital violently and then lie to her a decade ago, talked about the broader implications. "For us, it was an interesting conversation to say, 'How do we put you in that same mindset?'" he said. "I think for the most part, viewers have been in alignment with Joel as far as what he's trying to do and protect Ellie. That's such a noble cause that he has. And then, 'how do we show this really sad thing, it's sad more than anything else, to see the darkness he's capable of?'"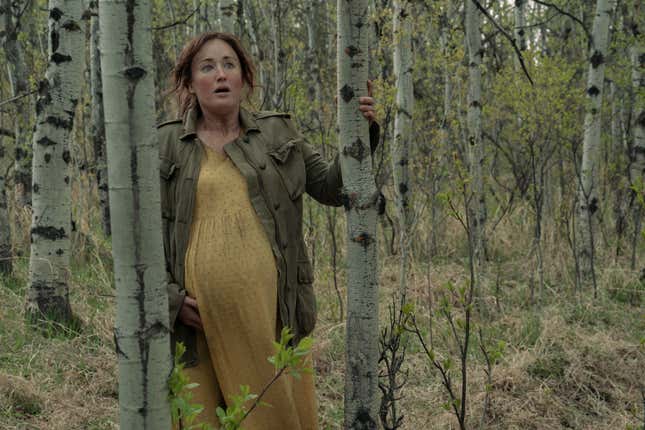 Where did the idea to bring Ellie's mom come from?
The Last of Us video game has some subtle references to Ellie's mom, Anna, and her relationship with Firefly leader Marlene in some of its written and audio materials. But the show is the first time we're seeing everything play out. Anna gives birth to Ellie, Anna gets bitten, Anna gives Ellie to Marlene, and Marlene shoots Anna. All of which Druckmann thought of years before, but couldn't find a place for.

"The short story of the origin of that little sequence is when we were wrapping up the game, there are these opportunities to do other pieces of art or storytelling to help promote the game," Druckmann explained. "So we did this comic book called American Dream, and that's where we developed Riley, which later turned into the Left Behind additional chapter. And there was an opportunity to do an animated short. Trying to come up with a story, I wrote this short script about Ellie's mom and how she gave birth to Ellie, was bitten at the same time, and wasn't sure if she was infected during that birth. And it just became this little character drama that felt like it spoke to the same themes of parental love for their child, and how much you're willing to do even when you're on death's door. [But] that deal fell apart.
"Then we were talking to another game company to potentially do it as a whole other game," he continued. "That deal fell apart to tell that story then. Then I became interested in live-action. So I'm like, maybe we should do this as a short. I was talking to Ashley Johnson [who plays Ellie in the games and played Anna on the show] about her starring in it, and then we both got busy, so that fell apart and I had just kind of forgotten about it until Mr. Mazin over here. We started meeting to talk about the show and he's like, 'What do you have that we haven't seen? What is Ellie's back story?' And I was telling him all this stuff and was like, 'Oh, right there's this other story about Ellie's mom,' and blah blah blah, and kind of told him about it and he's like, 'Oh my God, that has to go in the show.'
"Then we talked about, 'Okay, well, how would it fit? Where does it make sense to put it?' It does hint at and give some theories of why Ellie's immune even though we don't answer that conclusively. But I think more importantly than that is, it builds the relationship between Marlene and Anna so that when you get to the ending and we put Marlene against Joel, and then they're on opposite philosophical terms of how to approach if the ends justify the means. Knowing how close she was with Anna and that Anna's dying wish was like, 'Take care of my kid,' I think gives more weight and maybe more tragedy the sacrifice she's trying to make for the betterment of mankind."
Both Mazin and Druckmann were also very, very happy Johnson agreed to play the role of Anna on the show.
"After shooting those first few scenes with Ashley [for the game], she helped shape that character in so many ways," Druckmann said. "That's why she metaphorically gave birth to that character, and to have her, like, literally do it in the scene just felt incredibly poetic and beautiful, despite how sad that scene is."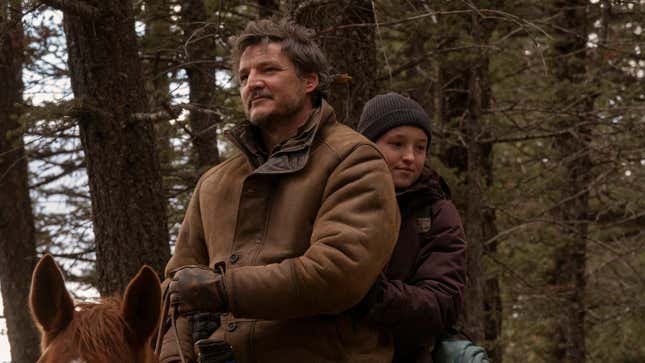 Wait, did he say something about a Last of Us prequel game?
Yes, Druckmann did say that at some point there were talks about a game following Anne which, he also revealed, would have gotten into the question of Ellie's father. Eventually, those plans fell apart.
"I will say there was some stuff written for the mom and the dad," Druckmann said. "Again, we were talking to this sort of game studio to potentially do a whole Anna game, the climax of which was this scene. So I'm reluctant to say anything about it because as I now found out several times, stories that I think are failures and will never see the light of day, sometimes see the light of day."
How do they feel going into The Last of Us season 2?
HBO greenlit a second season of The Last of Us earlier this year and it sounds like Mazin and Druckmann are already hard at work. It's going to be a bigger season and, if you know the game, potentially a darker season (or two), and Mazin had this to say to fans about it.
"There's this constant drumbeat of anxiety and all I can say to people is I have so much anxiety myself about doing a good job on this," he said. "Just know. I am also very anxious. If you're anxious about something, I'm probably anxious about it. Which means we're talking about it and thinking about it. And we will present things, but it will be different. It will be different. Just as this season was different, sometimes it will be different radically, and sometimes it will be barely different at all. But it's going to be different and it will be its own thing. It won't be exactly like the game. It will be the show that Neil and I want to make."

Mazin also noted that, despite fans being very angry about Bella Ramsey's age this season, she's currently 19, which is how old Ellie is supposed to be in the second game.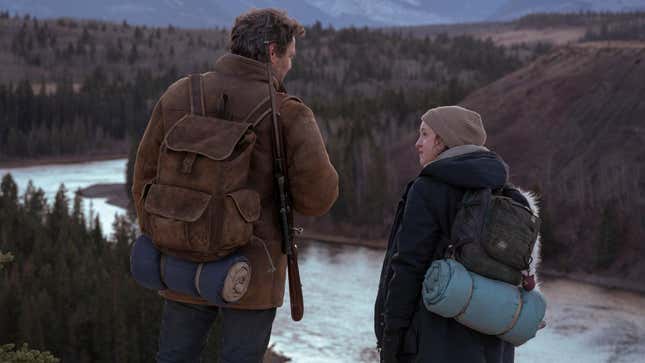 Why did The Last of Us work so well and other video game adaptations do not?
No matter what you thought of the finale or the season as a whole, there's little doubt that The Last of Us is one of the best video game adaptations of all time, if not the best ever. Druckmann, who also wrote the Uncharted games (which had a pretty bad and troubled adaptation), was asked why that is and he got right to the heart of it.
"I think that the biggest reason why these adaptations haven't worked in the past is often the people making them don't know the source material that well and don't love it the way that we love it," he said. "And you could feel it when you watch the thing and it's like, 'Oh, they got the soul of it wrong.' The superficial details are not necessarily what I believe players want. They want to have the same kind of experience of the feelings that game made them feel. They want to somehow replicate that experience while watching it. And that's where I think a lot of these shows or movies fail, is that they might get the superficial stuff right, but the really important deep stuff they get wrong."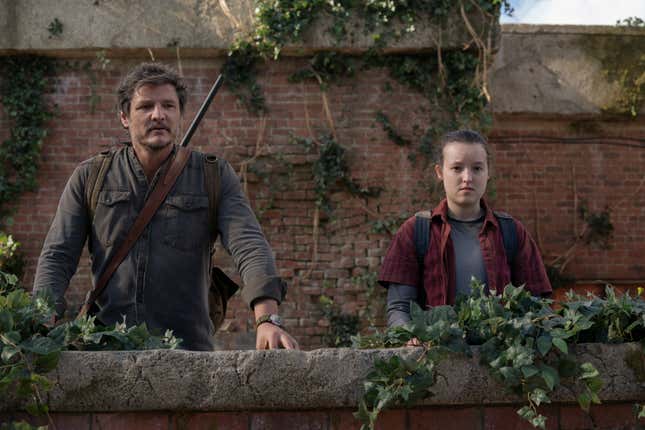 For better or worse, The Last of Us didn't do that. It got the deep stuff right and we're all better off for it. Watch the full first season here.

---
Want more io9 news? Check out when to expect the latest Marvel, Star Wars, and Star Trek releases, what's next for the DC Universe on film and TV, and everything you need to know about the future of Doctor Who.