Last Saturday I went to an official Lego store one hour before the doors opened to the public. I got a lot of free cool stuff. I got to roam the store in peace to check out special holiday offers before anyone else in the planet. How? I'm just a normal Lego fan—with a Lego VIP card. And you can become one too. It's easy.
The event was a special early access VIP shopping event. Doors opened an hour earlier than normal for around 50 customers at each store. It was a great little thanks from Lego to what seems like a mostly random selection of VIPs.
Upon entry my guest and I received our Exclusive Access lanyards and were given a goody bag with the following items:
2 squares of holiday wrapping paper
The Lego calendar was given with purchases of $75 or more and includes a neat sticker sheet for various events you might encounter through the year: Birthdays, Anniversary, Vacation, Lego Club meetings and school sessions. Each store got a very large amount of these so I highly recommend picking one up because of the coupons that are attached to the bottom.
G/O Media may get a commission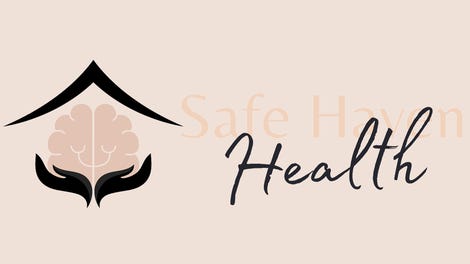 Addiction counseling
Safe Haven Health
January 1-31, 2015 - Free Lego Shop minifigure with any purchase. I assume this is Lego Store Employee (5001622).
February 1-28, 2015 - Free Han Solo Hoth minifigure with any Star Wars purchase. This should be Han Solo (Hoth) (5001621).
March 1-31, 2015 - Free Build-A-Mini (BAM) with any purchase. These are the little blister packs where you can select from the bins and put together 3 minifigures. Normally $9.99
The Creator Ice Skating (40107) set was available on Saturday, free with purchase over $99 and limit 1, unfortunately. This will also be the giveaway with $99 or more purchase on Brick Friday (November 28th) and is the second of the two 2014 Christmas sets along with Toy Workshop (40106) which was given away in October.
The Christmas Train Ornament was the truly exclusive item and was a very small production run. I'm hoping that they give them away again on Brick Friday but we will not have door buster and deals information until later on in the week.
Here are some closeups of the small train set, just 26 elements. There is a special printed 2x2 2014 tile and a gold string so you can put this on your tree, other than that, it is mostly standard pieces.
These things are already popping up on eBay and have a dozen or so completed listings between $9.98 and $24.99. They are listed on Bricklink as well from $17.98-$35.00. I cringe at that price for a 26 piece set with one special element and a nifty little satchel to keep all our $100 Lego notes in.
How to become a Lego VIP member
It's easy. Just buy a set online at shop.lego.com or at any Lego store. They will give you a card with a unique number that you can use online and at physical stores to get special early access to sets, discounts, accumulate Lego points to get discounts in Lego sets, and of course getting into these events.
By the way, there will be another special VIP event on Black Friday, and I will be there to tell you all about it.
---
You're reading Leg Godt, the blog with the latest Lego news and the best sets in the web. Follow us on Twitter or Facebook.