Scott Pruitt has racked up an immense number of scandals in his tenure leading the Environmental Protection Agency. But they exploded like a supernova this week, leading to questions of if he will keep his job.

While he's certainly in better standing than other administration officials canned in recent weeks, Pruitt has also done himself no favors by giving a disastrous Fox News interview while scandalous news has continued to drip out. I'm not saying he's gonna get fired, but if he does, who's waiting in the wings?
Emily Atkin at the New Republic shed some light on Andrew Wheeler, Trump's nominee to be deputy administrator, (spoiler: he's a coal lobbyist) but he's still in the confirmation process. Meanwhile there are five staffers at the EPA who have been confirmed through the Senate, and there's an order of succession should Pruitt leave, care of an 2016 executive order (thanks Obama). They're not too different from their boss, though.
"If Pruitt were to leave, all the other folks that he brought into the agency are still working to undermine the use of science in policymaking," Yogin Kothari, a senior Washington representative at the Union of Concerned Scientist's Center for Science and Democracy, told Earther. "All of them have their own conflicts of interest."
Let's meet them in the order of who get the job first!
Matthew Leopold
Before taking the gig of EPA general counsel, Leopold wasn't a fan of the Waters of the U.S. rule, a wide-ranging rule that would regulate pollution from power plants, the Clean Power Plan for dealing with climate change, or a swath of other Obama-era regulations now under review at the EPA.
G/O Media may get a commission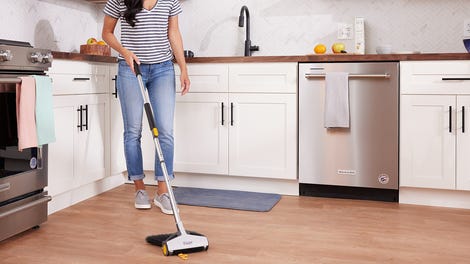 BOGO 50% Off
Flippr - BOGO 50% Off
He's a states right kinda guy, telling a conference put on by the conservative Federalist Society in 2016 that the federal government is "crowding out the proper role for the state governments to do what they do best."
What do states do best, you may ask? In Leopold's eyes, it doesn't seem to be enforcing pollution rules. During his tenure as general counsel at the Florida Department of Environmental Protection, four lawyers were fired because, according to the department's press secretary "there have been fewer enforcement cases." One of the fired attorney's assessments?
"It's like Alice in Wonderland up there now."
At least he hasn't sued the agency he now works for?
Bill Wehrum
If you're a regular on this here website, then you've already met Bill Wehrum, who currently runs the Office of Air and Radiation at EPA. If not, gather round for I have some info to share!
Like his boss, he's sued the EPA a lot on behalf of the industries it regulates—31 times to be exact. This also isn't his first stint at the EPA: He used to work there under George W. Bush. During his previous tenure, he tried to weaken mercury standards.
He is also apparently unaware of the fact that greenhouse gas increases are causing the climate to change, an issue he would have regulatory authority over as acting EPA head.
"I'm not familiar with those data, I have no idea what it depicts," he said during his Senate confirmation hearing when asked to interpret a line plot depicting rising greenhouse gas emissions.
Well then.
David Ross
And what do we have here? Another lawyer who sued the EPA before working there!
Ross, who is now the head of the EPA's Office of Water, sued the agency over the Waters of the U.S. rule when he was Wyoming's attorney general in 2015. Prior to that, he spent 14 years working in private practice on behalf of companies tussling with the EPA.
Environmentalists don't totally hate him, according to a report from E&E News, though the Sierra Club dubbed him along with Wehrum one of the "four horsemen of the EPA-pocalypse."
Susan Bodine
Behind door number three, we have another lawyer who has sued the EPA on behalf of the companies it regulates, and a former Bush appointee!

Bodine's record includes suing and lobbying on behalf of companies associated with Superfund sites, the most polluted places in the country. She's currently the assistant administrator of the EPA's Office of Enforcement and Compliance Assurance. There, she's tasked with playing bad cop to the groups she represented not just as a lawyer but a lobbyist, including the American Forest and Paper Association and Saint-Grobain Containers, Inc. This is not a good look for an assistant administrator, let alone an acting administrator.

In a written response to Senator Bernie Sanders (I-Vermont) during her confirmation hearing about her climate views obtained by E&E News, she wrote the ol' chestnut, "The climate has always been changing."
She also believes in the ever-shifting idea of "cooperative federalism" to run the agency, so it's unlikely she'll be a big break from Pruitt. Except she's been OK in the past with cutting funding for Superfund cleanups, Pruitt's favorite program.
Holly Greaves
Greaves is the EPA chief financial officer and served as an advisor during the transition. Prior to that, she was an accountant at KPMG.
"Holly is exceptionally qualified to be our chief financial officer and has been an integral advisor to the Agency as we look to enact meaningful fiscal reforms and eliminate wasteful spending," Pruitt said in a statement announcing her nomination.
She has worked with Pruitt to defend the administration's dramatic budget cuts to the agency—cuts Congress has largely resisted—though apparently those reforms didn't extend to Pruitt's own spending habits.