You can forget the teasers, promotional videos, and info leaks, because this is the real thing: Live, in-the-flesh shots of LG's Chocolate BL40 phone. We knew it was long, but this handset looks like it's been literally stretched.
With the photos comes a spec list, which is only new in the sense that it comes from someone who has the device; it confirms more or less everything we already knew:
- UMTS / HSDPA
- 800x345 screen
- Position sensor
- 5-megapixel camera with a Schneider-Kreuznach lens and flash
- Wi-Fi
- FM transmitter
- About 335 MB of internal memory, expandable via SD card.
On top of that, the Dutch tipster says that the interface is a variant on LG's S-Class UI—which was also widely-anticipated—and to show us a second, smaller, and less oblong phone, which looks a bit more like the Chocolate features phones of yore, and less like something any of us will really care about.



Disregarding obvious TBDs like price, release date and carrier options, there isn't a whole lot we don't know about this device now, except how it will be to use. That's be anyone's guess, so here's mine: it will be novel for about three days, after which you'll start to wish your phone wasn't shaped like your DVD remote. That, or it'll be a totally transcendent experience that leaves you unable to pick up a regularly-ratioed handset ever again. Commenters: Speculate! [Telefon via Engadget]
G/O Media may get a commission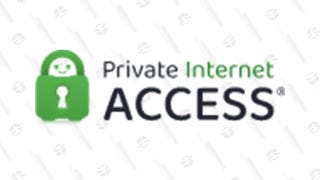 $3 per month
Private Internet Access | 2 Years + 2 Months Subscription