We're all upset that Cecil The Lion was killed, but the conversation is progressing beyond simple outrage. The biggest outdoor trade show is happening this week, so there's tons of exciting new gear. And, climbing is getting high-tech research tools you can use from home. Here's what's new outside.

More goes on outdoors than we can cover. So, here's a roundup of all that's important, interesting and new this week. Got a news tip or story idea? Let us know.

The Ultimate Gentleman's Blade: Milled from a single piece of 6Al4v titanium alloy and fitted with a ultra-hard Niolox tool steel blade, the elegant DPxGear Aculus promises to be the strongest gentleman's knife ever created. Production is limited to just 100 per year. [DPxGear]
The Economic Of Rescuing People: With the growing popularity of SPOT and similar GPS tracker/messenger/oh-shit-I-need-help-things, perhaps a reminder is needed of the money, time, sacrifice and ramifications of hitting that SOS button. Wired delves deep into how all that went down in the Nepal quake. [Wired]

G/O Media may get a commission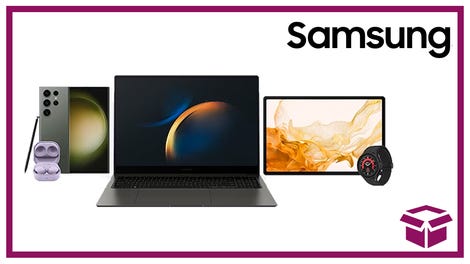 24 hour deals
Discover Samsung - Daily Deal
New Bandages Stop Bleeding Fast: According to their maker, the new BloodSTOP (small wounds) and BloodSTOP iX (anything up to gunshots), "…are biocompatible, non-iritating, woven matrices of fibers made from natural plant compounds. They adhere to a wound, initiate blood coagulation, stop bleeding and form a protective layer to create an optimal environment for wound healing. Their water solubility allows for removal by rinsing, without disruption of a clotted surface." That ease of removal without further disturbing the wound is the real USP. QuickClot and similar powders are a bitch for ER staff to get out, once you've used them in the field. With my injuring myself with depressing frequency and many dangerous adventures coming up, we'll test these new bandages soon, I'm sure. [Amazon]

Revised MSR Carbon Reflex 2: A new version of the MSR Carbon Reflex 2, just announced at Outdoor Retailer, is said to weigh jut 1lbs 13oz while coming with real living space for two people, two doors and two vestibules. Price should be around $500. [GearJunkie]
Underwater Heartrate Monitors: Garmin has just added two heart rate monitors to its powerful range of wearable fitness trackers. The HRM-Tri is the smallest and lightest HRM from Garmin, while the HRM-Swim is targeted at pool training. An ideal accompaniment to smartwatches like the Garmin Fenix3 we just reviewed. [TheGearCaster]
360 Degree Climbs, From Home: Want to experience famous climbs in detail from the comfort of your living room? Mammut's new Project 360 brings a Google Streetview-like experience to climbs like El Capitan, The Eiger and even Mt Elbrus. Just like racecar drivers play Forza for weeks before a race, climbers will now be able to gain knowledge before hitting the mountain. [Mammut]

An Intelligent Discussion About Lion Hunting: As much as we might want it to be a simple issue of right and wrong, the moral quandary around lion hunting is far from black and white. Above is a TED Talk on the subject that illustrates that point, while friend-of-IndefinitelyWild and passionate hunter Scott Nathan went on Dr. Drew last week to get some moral outrage thrown his way. You can watch that here. Here's a take from someone who actually hunts lions. You already know my feelings on the matter; while a lion isn't something I'd be comfortable hunting myself, the benefits to conservation derived from trophy hunting are inarguable, and no matter your feelings, more valuable than all the social media outrage the Internet can conjure.

What We Did This Weekend: Wiley was ring bearer at a wedding (no people were harmed, permanently), Chris is up in Washington, learning to be a mountain guide and Corey went camping at Jalama Beach, "A super awesome spot north of Santa Barbara that is an unmolested California coast."
Watch This:
IndefinitelyWild is a new publication about adventure travel in the outdoors, the vehicles and gear that get us there and the people we meet along the way. Follow us on Facebook, Twitter and Instagram.