Part I, in which Will Leitch attempts to party with Mac lovers.
Among the Believers with Will Leitch
BOSTON—I had this really great idea. At this convention of what from all accounts to be a collection of Magic: The Gathering players and dudes with ironic Scarface posters in their basement, I would spend my final night here my only night here, actually partying with the Mac dorks. I would prowl the town with them, pounding shots, hopping from bar to bar, causing trouble, stirring shit up, all while debating the difficulties of troubleshooting the FileMaker Pro 7 product.
Look, I d even imagined what a great lead would be. Something like this:
Herbert Johnson loves PBG3 s, synchronizing his portable home directories, managing DNS, NAT and VPN firewall constructions and snorting lines of coke off the floor of dingy Irish bars in Boston. His proficiency in all these endeavors is impressive, though to an outside observer, somewhat bewildering.
Wouldn t that have been great? If they had Pulitzers for the Web, that would have totally won me one. I wanted to find out what made this guys tick; understand their Mac obsession over ether, tequila or, in a pinch, a vodka and cranberry. Unfortunately, it didn t really turn out that way. I had dreamed of a story like Stephen Glass famous young Republicans getting blasted piece for The New Republic. Of course, the only way he got that story was by, you know, completely making the whole thing up. I didn t consider that an option.
My search started around 5:30 p.m. on Wednesday, when I waited outside room P223 of the Hynes Convention Center as the attendees of the Neutered Admins: Creating a Limited Administrator Account Within Mac OS X left their session. I spotted a grouping of about four guys, all deep in conversation. Their discussion, I thought, surely was about what strip club they were hitting that night, or which Mac whore which guy was going to take home, something like that. They re at a convention; that s what people do at conventions, right?
G/O Media may get a commission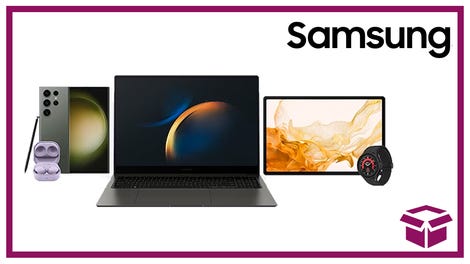 24 hour deals
Discover Samsung - Daily Deal
I pulled up aside them and cleared my throat. Hey, guys, I m Will Leitch, a reporter here for Gizmodo.com. How s it going? So, what s going tonight? Everybody all hitting the town tonight? This might not have been the best tactic. They looked at me like I had just offered to sell them some heroin, or maybe just invited them to, hey, take a look at my dong.
Uh, we ve all got work to do in the room tonight, said the oldest one, a grey-haired one, probably everybody s boss. Good luck, though. They shuffled away quickly while I wondered if I should apologize to the Gizmodo editor for tossing the site s name out there so cavalierly.
I recalibrated and figured I d just crawl up and down Boylston Street, home of the convention center, the Bradlee School of Music and various pubs and clubs. I went back to my hotel, showered and changed out of my tie and into a Nirvana T-shirt I d brought specifically for this occasion. And then I hit the strip.
The first bar I come to is the Foggy Goggle Pub and Restaurant, right across the street from Hynes. There is a sign at the door: If you don t know how to have fun, don t come in! Something tells me there are no Mac guys in there.