Mad Magazine is to print what Weird Al Yanokovich is to music. Exactly 60 years after pumping out its first parody, Mad Magazine is taking its spoofs to the iPad, with an app that offers the latest satire-laden editions, as well as back issues.
What does it do?
After you download it, Mad will immediately pop up in Newsstand. The app itself is free, but current individual issues cost $4.99 each and subscriptions run $9.99 for six issues a year. You can also buy back issues for $1.99 each, but they're basically just a PDF dropped into the app, lacking all of the interactive content iPad app issues of Mad will have going forward.
Why do we like it?
Though it's pretty standard in terms of magazine apps, the newest iPad-friendly issues offer a lot of supplementary content like videos and app exclusives. For example, the latest edition, which features TV's corpulent couple Mike and Molly on the cover, boasts an extra comic strip that lampoons AMC's Mad Men, aptly dubbed "Sad Men." It also offers the convenience of links to the Mad blog and store all within the app. Beyond that, the new iPad's retina display was made for big, colorful images like the ones within the pages of Mad.
G/O Media may get a commission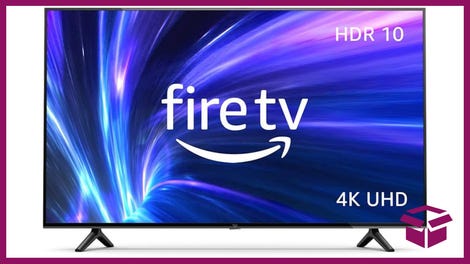 42% Off
Amazon Fire TV 50" 4K Smart TV
Even if you don't want to pony up $5 for Mad, you can check out a preview version, that includes several tidbits from latest issue.
Mad Magazine
Download this app for:
The Best
App-exclusive content
The Worst
Back issues aren't interactive