Following revelations that a civilian-operated drone crashed on the White House lawn, the manufacturer of the drone, DJI, will take steps to prevent its drones from flying over Washington DC. That's the first time that the Chinese company has blocked such a huge area.
According to a release from DJI, the measures will come in the form of a mandatory firmware update for the Phantom 2, Phantom 2 Vision, Phantom 2 Vision+. It'll prevent flight in a federally mandated no-fly zone around Washington DC. The updates will be coming to DJI's other platforms, like the Inspire 1, in the coming weeks.
The updated firmware (V3.10) will be released in coming days and adds a No-Fly Zone centered on downtown Washington, DC and extends for a 25 kilometer (15.5 mile) radius in all directions. Phantom pilots in this area will not be able to take off from or fly into this airspace.
DJI copters that are flying in programmed mode use GPS to for guidance. It's handy for not losing your expensive drone, but it also allows DJI to keep tabs on the drone and prevent it from flying where it's not supposed to. According to DJI it had planned an expansion of its "No Fly system" that will keep drones from flying in restricted areas around some 10,000 airports, and around certain political borders. Additionally, the drones will not be able to fly from one country to another.
G/O Media may get a commission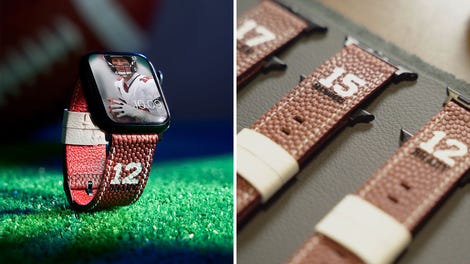 Official NFL PRODUCTS
Official NFL Apple Watch Bands
Though GPS can be disabled on DJI drones, DJI tells Gizmodo that it won't be so easy to circumvent the flight restrictions. According to a spokesman: "As long as the Phantom is receiving satellite signals (regardless if it's in GPS, Atti or Manual mode) the flight restrictions will be in place."
The precedent is certainly interesting, especially with the FAA currently mulling regulations for drones. The no-fly system will certain help ease many people's fears, but it's worth noting they shouldn't be very hard for somebody with knowledge to circumvent.