Peter Madsen has been found guilty of murdering journalist Kim Wall onboard his homemade submarine. The eccentric designer has been sentenced to life in prison for murder, dismemberment, and indecent handling of a corpse.
Kim Wall, a freelance journalist writing a story about Madsen's crowdfunded projects, accompanied Madsen for a trip on his submarine last August. The next day Madsen was rescued after the sub sank near the harbor in Copenhagen, and he told authorities that he had dropped Wall off on the shore the previous evening. Two weeks later, her dismembered body was found by a passing cyclist.
Throughout the investigation and the trial, Madsen's account of exactly what happened has dramatically changed. He ultimately admitted to cutting up her corpse, weighing it down, and tossing it into the ocean, but claimed her death was an accident. On Wednesday, a Danish judge and two jurors decided that the circumstances surrounding Wall's death and Madsen's failure to give a credible explanation for his shifting story warranted a guilty verdict.
Proceeding the trial, Madsen claimed that Wall was killed after she was struck on the head by a heavy hatch and that he proceeded to bury her at sea. After an autopsy found Wall's skull showed no signs of blunt trauma, the defendant changed his story and claimed that she died after a sudden drop in pressure on the submarine.
G/O Media may get a commission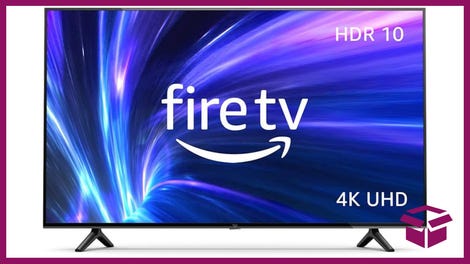 42% Off
Amazon Fire TV 50" 4K Smart TV
The decision to sentence Madsen to life in prison is unusual given the details of the case and Denmark's judicial system. The prosecution was unable to determine the cause of death due to the decomposed state of Wall's body, and life sentences are relatively rare in Denmark. According to Danish outlet The Local, only 15 people have received a life sentence in the last 10 years, and the country does not have the death penalty. CBS News reports that a life sentence equates to as much as 16 years, but it can be renewed.
The prosecution made the case that Madsen was motivated by violent sexual tendencies and that the murder was premeditated. Supporting evidence of those claims included alleged snuff media found on Madsen's computer and various tools onboard the submarine that weren't normally part of the loadout. The tools included a saw, plastic strips, and a sharpened screwdriver. In her decision, Judge Anette Burkø noted that at least some of the wounds discovered on Wall's vaginal region were inflicted while she was still alive.
In the absence of a life sentence in prison, prosecutors left open the option that Madsen be confined to a mental institution based on a psychological evaluation in which experts determined he is "a pathological liar," "a danger to others," and is likely to be a repeat offender.
Kim Wall was an award-winning journalist who ran deeply reported stories with outlets like The New York Times, The Guardian and The Atlantic. Originally from Sweden, she studied at the Sorbonne University in Paris and the London School of Economics. She worked on stories that ranged from an investigation into Ugandan dictator Idi Amin's torture chambers to a cultural celebration of furries. She was only 30 years old when she boarded Madsen's submarine.
In addition to the life sentence, Madsen was ordered to pay Wall's boyfriend about $19,650, and the submarine he obsessively worked on for years will be confiscated by the state. He reportedly intends to appeal the verdict.