A California court will soon decide sentencing for a man who posted the entirety of Deadpool on his Facebook page. If the U.S. government gets its way, the man will spend half a year in prison.
A week after Deadpool was released in theaters, millions of people watched the film on a viral Facebook post by the account Tre-Von M. King.
The FBI found that the account belonged to Trevon Franklin, a 22-year-old in Fresno, California. Franklin had downloaded the movie from file-sharing platform Putlocker.is, then uploaded the movie to his Facebook page, where it garnered 6,386,456 views, according to court documents. He was indicted and arrested in June 2017.
In May, Franklin made a plea agreement with the government. Franklin pled guilty in exchange for authorities agreeing to recommend a reduced sentenced. Last week, the government filed its sentencing recommendation. As TorrentFreak originally reported, authorities suggested a prison sentence of six months.
The sentencing position filed on September 12 states, "the government recommends the high-end sentence of six months' imprisonment, to be followed by a one-year term of supervised release, and a mandatory special assessment of $100."
G/O Media may get a commission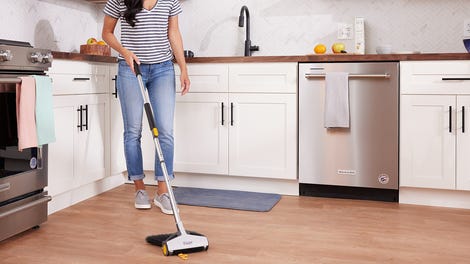 BOGO 50% Off
Flippr - BOGO 50% Off
The document asserts that Franklin "flouted the law" in a "brazen and public manner," and highlights that many Facebook users told Franklin that his posting was illegal, but Franklin responded on Facebook by insisting he wouldn't be punished. In one such post he wrote, "I got the ultimate way out of this, yall might be surprised on how I won't go to jail but just become more famous." In another he wrote, "I'm just sitting back smoking out my bong laughing at these mfs who think they know what they talking I haven't sold shit to anyone, or made copies."
Franklin went on to create a Facebook group called "Bootleg Movies," posted "EVERYBODY JOIN," and told people he'd be posting more movies on the page.
Therefore, the government argues, that the sentencing "is both necessary and sufficient to address the nature of circumstances of the offense and to reflect the seriousness of the offense, to promote respect for the law, and to provide just punishment for the offense."