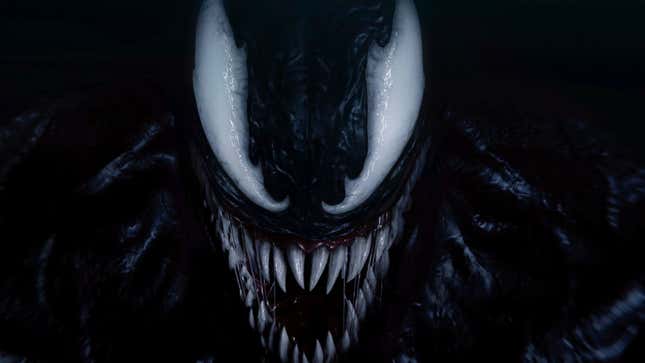 Ever since the post-credits of Marvel's Spider-Man nearly five years ago, it's been quite clear that Insomniac Games was going to bring some version of Venom into the fold. The post-credits for 2020's Spider-Man: Miles Morales further planted the seeds, and then the first trailer for Spider-Man 2 did away with the teasing and just outright confirmed the black goo beast was showing up as one of that game's major threats.
Unboxing Marvel's Spider-Man 2 Limited Edition Playstation 5 Bundle
While it wasn't too surprising to hear that Venom would be a part of the game, there are other factors that make his appearance in Insomniac's sequel more interesting than it usually would be. Just by having Miles on hand the same time as the symbiote is in play is noteworthy, since this in some ways gives the antihero another Spider to hate. He has a brief history with Venom in the comics, but nothing near what Venom and Peter have. And in the few instances where Miles and Venom exist in Peter's orbit at the same time, the symbiote tends to take priority for Peter before Miles really comes into his own as a hero.
Insomniac's going to keep matters regarding Venom fairly close to the chest from now until October. But during Summer Games Fest this week, creative director Bryan Intihar let slip one key piece of information, namely that this version of Venom would not be Eddie Brock as it usually is in the comics and in the movies. "Our goal was to tell an original story," said Intihar, "something you haven't seen in the comics and movies yet. [...] How the story plays out, who is Venom, you'll have to play the game to see how it goes." Intihar's statement is doubly confirming something the studio's games have been teasing at: though Eddie exists in the context of Insomniac's Marvel world and Peter refers to him as a friend from his Daily Bugle days, he doesn't really matter, at least not yet. But in those aforementioned post-credits scenes, they all but broadcast that Peter's best friend Harry Osborn may get his body taken for a joyride.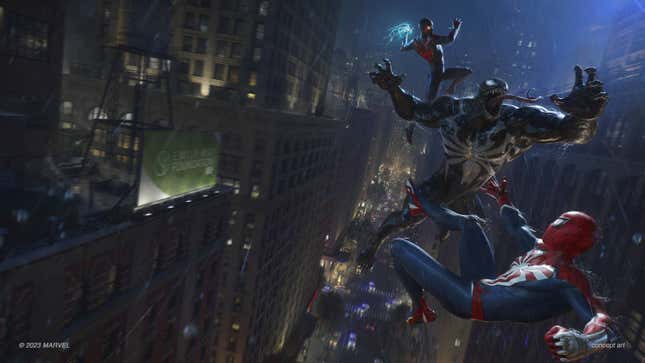 Over the decades, multiple people have become Venom, and Harry was one of those hosts thanks to the 2012 Ultimate Spider-Man cartoon. In that, he winds up with the symbiote that was made by Otto Octavius, who worked for his father Norman and made it with some of Peter's radioactive spider blood. And notably, he's the first Venom for the first half of that show's four-season run; Eddie doesn't exist in that universe in any capacity, and the next full-time Venom host after Harry in that show was Flash Thompson, who used it to become Agent Venom. Surprisingly, "Harry as Venom" has only been a one-time deal; 2017's Marvel's Spider-Man show had Eddie in its cast, and in the comics, Harry's never gotten any symbiote bonding time. Since there's such a blank canvas with this concept, that gives Insomniac a lot of freedom to make Venom its own in a way that couldn't be afforded if it used Eddie to do a rehash of the villain's origin, whether it's the 616 version or the Ultimate Marvel.

Having Harry become Venom feels like a natural continuation of the first two games' threads about Peter and Miles' close friends becoming their dangerous enemies. Simple as the path to Venom looks, further context around Spider-Man 2 puts another symbiote candidate under the spotlight. The end of a quest chain in the original Spider-Man game reveals that Harry is dying and in stasis with the symbiote substance clinging to his body. While he wakes up at the end of Miles, dialogue in gameplay footage for Spider-Man 2 reveals that he's not fully healed yet—so if he is Venom, it may be temporary or not until later on, after the symbiote's rotated through some more people.
Something that gets played around with a lot, especially in the two Venom movies, is that the symbiotes hop from person to person whenever a host is about to die (or if they just feel like it). This game's other big enemy baddie is Kraven the Hunter, who has a little history with Venom: they were once on the same Sinister Six team (during which Eddie beat the hell out of Kraven), and the two fought each other again during Mike Costa and Mark Bagley's 2017 Venom comics run. And in the pages of Chip Zdarsky and Bagley's Spider-Man: Life Story, Kraven wound up with the symbiote when it stopped him from trying to take his own life. Much like with Harry, this isn't something that's been played with a lot, and gives Insomniac some narrative freedom. If Kraven can be a cat man in Spectacular Spider-Man, then he could end up being Venom.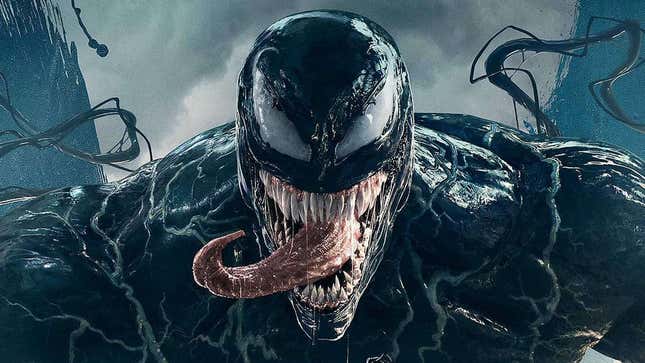 Whoever it ends up being, it feels like the pieces are in place to make one of the more interesting takes on the antihero in some time. Part of what made the first game and Miles so fun narratively is the way they didn't care about hiding characters' villainous futures from the player while ensuring they had enough interiority to exist as people before it came time to punch their face in. That kind of care is going to be important as Insomniac continues to sketch out its world of Marvel heroes, and even more so if it decides that Venom deserves a spotlight of his own.

Marvel's Spider-Man 2 releases for the PlayStation 5 on October 20.
---
Want more io9 news? Check out when to expect the latest Marvel, Star Wars, and Star Trek releases, what's next for the DC Universe on film and TV, and everything you need to know about the future of Doctor Who.